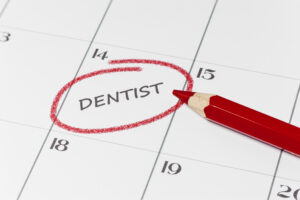 Are you trying to make sure your family has reliable oral health support, and hoping to find a dental office in the El Paso area that can serve all of you? Sunny Smiles provides a range of beneficial services for patients of all ages for our community, so we can make sure everyone in your household has the right support. It is important that you have regular dental checkups booked. By doing so, you will receive regular feedback about your smile and oral health, including warnings about issues that might require further support. You also receive thorough cleanings that take care of accumulated plaque and tartar.
Why Dental Checkups Are Important For People Of All Ages
As long as you have teeth, you have reasons to concern yourself with proper oral health care. Care at home is certainly important. You should both follow your own effective hygiene routine and make sure that your kids are keeping up with good habits, too. You should also commit to diet choices that protect your dental health. With that said, remember that you do not have to do everything for yourself! By scheduling regular dental exams and cleanings, you can enjoy regular updates about the condition of your smile, and you can benefit from early warnings about problems that might require further treatment.
Scheduling Your Routine Oral Health Services
Parents can understandably prioritize care for their kids, but when it comes to oral health care, you should see to it that everyone in your household receives preventive services. During your dental checkups, you can discuss matters like dental decay, gum disease, and difficulties with jaw movement and health. You also receive teeth cleanings that can take care of accumulated tartar, a material that makes you vulnerable to oral health trouble. Unfortunately, tartar buildup is not something that you can address on your own.
Make Sure Your Kids Are Consistently Enjoying Dental Care
Do your kids have access to dental care that both protects their teeth and helps them learn to care for their smiles on their own? Because we offer care for patients of all ages, you can bring your kids with you so that everyone in your family receives the right support. Pediatric dental appointments provide helpful updates about the development of a child's oral structures, and they also provide guidance to make them better equipped to take care of their teeth once they are old enough to do so without your direct help.
Talk To Sunny Smiles About Scheduling Dental Checkups For Your Family
Our practice is proud to provide oral health support for patients of all ages. If you have questions or wish to set up your next visits, please reach out to Sunny Smiles in El Paso, TX by calling 915-859-7000.