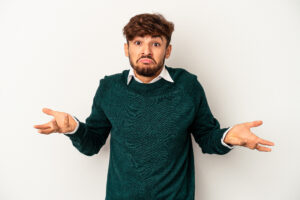 If you need to be treated for a cavity, should you be worried about what will happen to your smile? After all, part of your restorative work will involve the placement of a dental filling or dental crown. The good news is that restorations that imitate healthy enamel are available. You can visit Sunny Smiles to undergo treatment with a filling that both imitates your tooth structure and permanently bonds to it. This conservative treatment preserves your smile, and it delivers on the kind of lasting support that lets you maintain confidence in both your dental function and appearance.
The Importance Of Permanently Protecting A Tooth Affected By Decay
One particularly frustrating issue with dental decay is that it causes permanent harm to your enamel. Once formed, a cavity will hurt your tooth structure in a way that has to be addressed. Without the right support, you are vulnerable to further damage, and to an infection that can create more serious issues for your well-being. Fortunately, a cavity that is caught in time can be treated with a discreet, durable dental filling that only occupies the space where the problem developed. This means you can leave the surrounding structure unchanged, and you can count on treatment to preserve your appearance.
Planning Your Cavity Treatment With A Lifelike Filling
We use a composite resin material to place fillings that match the look and texture of healthy enamel, which helps them go unnoticed even in visible areas of your smile. This substance is administered directly to the site of the cavity. Once it is in place, it will bond to the surrounding tooth structure as it hardens, creating a remarkably strong hold. Once in position, your filling will give you important bite support, and it will help you stay safe from physical damage or infection.
We Can Also Provide Lifelike Dental Crowns For Advanced Cavities
Fillings are often helpful, but they are not the right solution for every person in need of cavity treatment. With custom dental crowns, we can take on more severe decay, and we can do so while still preserving your appearance and tooth structure. This restoration surrounds your tooth above the gum line, providing important stability and keeping your bite strong and balanced. We offer different types of crowns, including those made with materials that can imitate your healthy enamel.
Talk To Sunny Smiles About Receiving A Lifelike Dental Filling
Through the placement of a lifelike dental filling, we can provide important protection for your tooth that preserves your bite function as well as your appearance. We are happy to discuss treatment with you, and we can also help you keep up with preventive appointments that make them less likely to occur. If you would like to find out more, please reach out to Sunny Smiles in El Paso, TX by calling 915-859-7000.