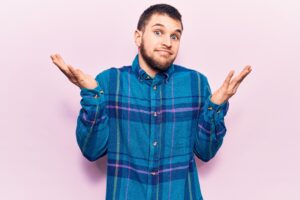 How upset should you be over tooth pain? If it is something that has bothered you for an extended period of time, or if you are concerned by a relatively high degree of discomfort, you should take the matter seriously and contact your dentist to look into the cause. At Sunny Smiles, we are prepared to serve our patients when they need help with dental discomfort. We can perform an evaluation to assess its health, and from there we can look at what restorative dental work can do for you. If you are experiencing an alarming degree of discomfort, we can bring you in for an emergency dental procedure.
Reasons You Should Not Ignore Tooth Pain
If you are trying to ignore tooth pain, you can set yourself up for some potentially serious oral health complications. This pain you feel can be a warning that your tooth has become infected. When you let bacteria within your pulp continue to hurt your dental well-being, your negative feelings can worsen, and you can experience alarming changes like tooth discoloration and the swelling of surrounding tissues. In time, there is even a risk for tooth loss! To make sure that the matter is addressed promptly, and to stop worsening discomfort, we can bring you in on short notice so that we can perform emergency dental work.
Restoring An Aching Tooth
At your appointment, we can confirm that the problem with your tooth requires restorative dental work. From there, we can perform the necessary services to make sure that the matter is fully addressed. To treat an infection, we can provide a root canal that removes harmful bacteria and infected tissues from your pulp, the central chamber of your tooth. After this work is done, and the pulp is sealed, we can supply lasting protection with a custom dental crown.
Protecting Your Tooth With A Crown After Your Treatment
In the event that you need restorative services performed to stop tooth pain, we can make sure that your tooth remains safe and secure when you leave our practice. To do this, we can provide a custom dental crown that will completely cover your tooth and provide bite support. These restorations can match your enamel, so they can provide cosmetic benefits as well as the support you require to preserve your dental function.
Talk To Sunny Smiles If You Have Tooth Pain!
The onset of tooth pain can be concerning, and it can be especially upsetting to suffer from a discomfort that does not subside over time. In order to fully treat this issue, our practice can provide a thorough review before providing detailed restorative services. If you would like to find out more about our restorative services, or if you have any other questions about our care, please reach out to Sunny Smiles in El Paso, TX by calling 915-859-7000.