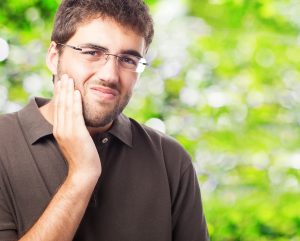 If you see your dentist out of concern for active tooth pain, you should look forward to treatment that puts your discomfort behind you. Unfortunately, there are times when pain can return, or when it can continue to be an issue. What can you do in this circumstance? It is sometimes necessary to perform retreatment. This simply means that a follow-up procedure is necessary after root canal therapy. Sunny Smiles can provide this service for you so that you no longer have to worry about lingering discomfort, or fear that your tooth is still in poor health.
Should I Be Worried If My Tooth Still Hurts After Restorative Treatment?
If you go in to see your dentist about active pain or an alarming degree of sensitivity, you may learn that you need root canal therapy. A root canal deals with problems like advanced decay and internal damage after physical trauma. Problems within the tooth structure will worsen over time without treatment, which can lead to unpleasant complications as well as more discomfort. However, you should enjoy a recovery from these issues after your procedure is performed. So what does it mean to have discomfort after a procedure? Whether you continue to feel this pain or start to feel it after an extended period of time, it can point to a problem that will call for retreatment.
We Can Provide Retreatment When Required
Retreatment is available if you still have problems, or if new problems arise, after a root canal. Your dentist can evaluate the tooth to see if any damages or signs of decay were missed during your initial procedure, address them, and then restore the tooth again to support it. While this can occur shortly after your first treatment, patients can also develop new problems over time if they do not have good preventive efforts in place.
Properly Protecting Your Tooth After A Procedure Is Performed
Once treatment to restore your tooth's health is finished, we can make sure that it has the right protection. A custom dental crown that caps your tooth above the gum line will preserve the tooth's health, and it can also help preserve the way you look. We can put the time and effort into creating a restoration for you that is just the right shape and size, and we can even make sure it is a good match for the color of your enamel!
Sunny Smiles Can Help You When You Require Retreatment Due To Tooth Pain
If you think you might need retreatment, know that our office is here to help! We can make sure a tooth's health is fully restored, then we can provide the right restoration to preserve its health and appearance. If you would like to learn more, contact Sunny Smiles in El Paso, TX by calling 915-859-7000.