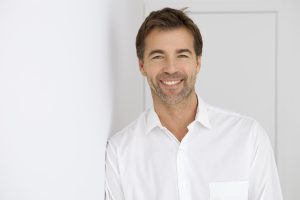 When you look into cosmetic dentistry, you can find that your best smile is easier to obtain than you realized. At Sunny Smiles, we offer a variety of cosmetic dental services for people in and around the El Paso area. We can work with you to recommend a service that will help you put all of your current concerns about the way you look to rest. Our goal is to make sure patients have the right treatment approach, one that delivers valuable corrections while minimizing changes to their tooth structure. If called for, we can also talk to you about how plans for restorative and cosmetic work can make truly valuable changes.
How Do You Currently Feel About Your Smile?
There are many reasons why people begin to lose confidence in their appearance when they smile. It can be as simple as a concern about discoloration, either from enamel stains or internal problems, but it can also stem from problems with tooth shape, size, and alignment. Poor oral health can also lead to issues that you will want to change. We can meet with you and talk about what improvements you want to see, which can help us recommend a plan for care that helps you see all of the improvements you want with the most conservative approach possible.
Discussing Different Options For Cosmetic Treatment
There are multiple cosmetic dental services that we offer our patients. With teeth whitening treatment, we can make sure your smile is bright again by removing unsightly enamel stains. Through services like tooth bonding treatment and porcelain veneers, we can address intrinsic discoloration, a problem with discoloration that stems from issues with your tooth structure. These services can also take care of problems that you have with teeth that are misshapen, damaged, or uneven, which can give your smile a more symmetrical overall look.
We Can Discuss The Advantages Of Restorative And Cosmetic Care
If you have both oral health issues and cosmetic concerns, we can look into addressing those issues. Whether you need to do something about dental damage, decay, or even tooth loss, we can help. Because we offer lifelike restorations, this care can lead to valuable smile changes. We can discuss further cosmetic work if you are still concerned about the way you look.
Talk To Sunny Smiles About Cosmetic Dentistry!
Through the right services, we can help you take on problems with your smile that make you self-conscious. You can be surprised at just how much you can change with only a single procedure. With that said, we can discuss larger plans that take on all of your concerns about the way you look through both restorative and cosmetic care. For more information, please reach out to Sunny Smiles in El Paso, TX by calling 915-859-7000.