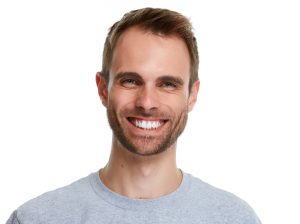 Are you nervous because you need restorative dental work done on a front tooth that is harder to hide from view? A cavity treatment that restores a front tooth can provide lasting support without changing your smile. At Sunny Smiles, we use dental fillings and dental crowns that closely match the appearance of healthy enamel to take on problems with the way a person looks. These restorations still provide important strength and stability to preserve your bite, so you will not have to worry that a procedure is going to affect your dental function or your appearance!
Can You Really Undergo Cavity Treatment Without Seeing A Change To Your Smile?
The impact of a cavity should not be taken lightly. Even when the issue is caught early at a routine dental exam, you will have permanent damage to your enamel that needs to be addressed. Fortunately, we offer both dental fillings and dental crowns, which help you protect your tooth and preserve your bite. Both of these can be made with material that closely imitate healthy enamel. Our tooth fillings are made with a composite resin material that actually bonds to your tooth structure. Crowns can be made from one of several materials. For more visible work, we have the option of using substances like porcelain, which can provide protection as well as cosmetic benefits.
Placing A Conservative Dental Filling To Protect Your Tooth
A dental filling is the more conservative treatment option we can provide when you need something done about dental decay. After your cavity is removed, we will place it so that it covers the area that has been damaged. As it hardens, the resin substance we use for support will actually bond to the surrounding enamel. This procedure only requires one appointment, making it a convenient solution as well as a conservative one.
Making Plans To Treat An Advanced Cavity
If you need more than just a dental filling to properly protect your tooth, we can cover it with a dental crown to keep it safe and secure. Crowns are custom-made to fit securely and provide many years of support. They can be made from many different material types, including porcelain and zirconia. If there are signs of infection or internal damage, we can provide root canal therapy before we secure a restoration.
Talk To Sunny Smiles To Schedule Restorative Dentistry!
Restorative dental work can give a vulnerable tooth important support after a cavity is addressed, and it can do so without changing your smile! Our practice provides lifelike restorations to individuals in and around the El Paso community who need work done due to decay or dental damage. If you have questions, or if you need to arrange treatment, please contact your El Paso, TX, dentists by calling us at 915-849-9000.