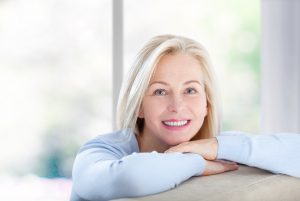 For people interested in cosmetic dental work, porcelain veneers can have considerable appeal. After all, through just one treatment, you can take on problems with dental discoloration, concerns about wear and tear on teeth, problems with poor spacing, and more! Individuals in and around El Paso who want porcelain veneers can find that Sunny Smiles is ready to help! Through this and other services, we have helped many people resolve problems with their appearance that have held them back. In less time than you expect, and with less work, we can help you enjoy considerable overall improvements to your smile and a big boost to your confidence.
Are You Ready To Make Exciting Changes To Your Smile?
Cosmetic dental work can take on many different concerns people point out when they discuss what they would like to change about their smile. What can make porcelain veneers appealing is their ability to take on many different issues at once, which means you can be just two appointments away from a stunning smile makeover. These restorations are remarkably strong, so patients who choose this procedure can enjoy the benefits of an improved appearance for many years.
Planning A Personalized Cosmetic Treatment With Porcelain Veneers
This approach to cosmetic dental work calls for two appointments. At the first visit, your teeth are carefully measured, and minor preparatory work is provided to make space for your restorations. With the measurements that we take, custom shells are made that will fit over teeth in a way that looks natural and feels comfortable. At your second visit, we will place your veneers in the appropriate positions to make your smile more attractive. At the end of your care, you can show off a smile that is more uniform and symmetrical, free of visible flaws, and brighter!
Discussing All Of Your Options For Cosmetic Treatment
By reviewing the different cosmetic dental procedures that we provide, you can find the treatment that addresses your concerns. We can recommend tooth bonding and contouring work to change the shape, size, and color of teeth to improve the way you look. This approach is more conservative. With a teeth whitening treatment, you can focus specifically on concerns you have with your smile color. Treating enamel stains in this way can lead to results that exceed what store bought treatments can provide.
Talk To Sunny Smiles If You Are Interested In Receiving Porcelain Veneers!
Through treatment with custom porcelain veneers, you can make exciting changes to your smile. After just two appointments, you can show off teeth that are brighter, more uniform, and more attractive overall, which can lead to an important confidence boost. If you would like to find out more, contact your El Paso, TX, dentists by calling our practice at 915-849-9000.