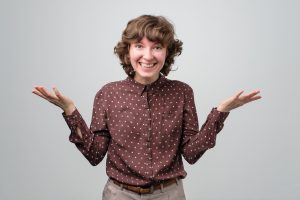 You have a routine for smile care that you feel is serving you well, one that you believe keeps you safe from problems that negatively impact a person's oral health. Do you still need to schedule preventive care if you are taking the right care of your smile at home? You should feel confident in the routine you follow at home, but that does not mean you should rely on it for everything. Problems with your oral health can escape your notice; without regular dental checkups, you can fail to realize that you have issues with tartar accumulation, gingivitis, or even tooth decay! Sunny Smiles can provide dental cleanings that remove tartar and protect you against these issues. We also provide careful reviews that can lead to the identification and treatment of active problems.
The Importance Of Consistent Preventive Dental Care
If you want to maintain a smile that makes you confident in both your appearance and oral health, you should be consistent about booking preventive dental visits. These sessions provide the kind of services you cannot provide yourself. Cleanings remove tartar buildup, which you are not able to do on your own. They also provide early warnings about oral health problems. Tartar accumulation is certainly a problem, but we also alert you to issues like gum disease and tooth decay, which can call for more than just your standard teeth cleaning.
Are You Vulnerable To Tartar Buildup?
When you brush and floss, you fight the potential buildup of tartar on your smile. While many people follow daily routines that are largely effective, they can miss plaque buildup, which can lead to problems. Assuming you have no issues with tartar can make you vulnerable to issues with your dental well-being, and that can leave you at greater risk for more serious problems than you realize!
Other Benefits To Your Regular Visits
Regular dental checkups can lead to the identification and early treatment of cavities. Catching tooth decay before you have problems with pain and sensitivity can protect you against the kind of infection that requires root canal therapy and a dental crown. By moving forward with your care after a checkup, we can make sure your tooth is safe and secure after placing a more conservative dental filling.
Sunny Smiles Provides Thorough Teeth Cleanings For Families In And Around El Paso, TX
If you want to stay safe from oral health threats and maintain your most attractive smile, you should make regular teeth cleanings a priority. By skipping these sessions, you make yourself vulnerable to the buildup of tartar, and you can have a more difficult time defending yourself against dental decay and gum disease! If you would like to find out more, or if you are ready to schedule your next exam, please contact your El Paso, TX, dentists by calling us at 915-849-9000.