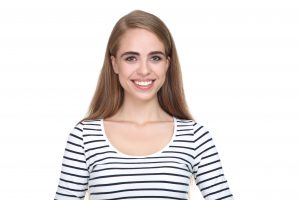 Whether you are responding to a recent issue with dental damage, or you want to address a problem you have put off treating, you can benefit from cosmetic dental work. Many people who have a chipped, cracked, or otherwise damaged tooth can look to these services as a means of fixing problems while only making minimal changes to their enamel. Porcelain veneers make it possible for us to make striking smile improvements while only restoring the front portion of a tooth. At Sunny Smiles, we can use this procedure to improve a smile negatively affected by dental damage, but we can also discuss more involved services to respond to an injury that affect a person's oral health.
What Can A Conservative Procedure Do For Your Broken Tooth?
With minor preparatory work and a limited change to your tooth structure, we can take care of problems that stem from a dental injury. Unfortunately, even a minor chip or crack in your tooth can be a big issue, as this can leave you with a conspicuous flaw that draws unwanted notice from others. While it is sometimes necessary to perform restorative treatment to address health problems that result from an injury, it is often possible to address this issue with cosmetic dental work. With a custom veneer, we can positively change the shape, size, and color of a tooth while we also cover up visible damage.
Receiving Custom Veneers To Improve Your Smile
Porcelain veneers are thin shells that only cover the front surfaces of teeth, which means much of the overall structure is left unchanged. At your first appointment, we will take the measurements that are needed to provide a custom restoration, one that will look natural and ensure your smile is improved by treatment. We can also use this appointment as an opportunity to perform minor preparatory work to make sure your restoration stays secure and looks natural. At a second appointment, we will restore your damaged tooth and provide a lasting improvement for your smile!
When Is It Necessary To Restore A Tooth With A Crown?
It is sometimes necessary to restore a broken tooth with a crown. We will take this approach when we have concerns about the tooth's health, or when you may need more bite support after your injury. A custom crown can imitate your healthy tooth, which is why this procedure can still help people feel better about how they look when they need to address dental damage.
Talk To Sunny Smiles About Restoring Your Broken Tooth With A Veneer
Through the use of porcelain veneers, problems with dental injuries and other cosmetic concerns can be permanently addressed. If you would like to find out more, contact your El Paso, TX, dentists by calling us at 915-849-9000.