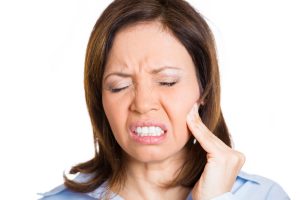 Our teeth are strong enough to successfully maintain their shape, appearance, and health through years of biting and chewing. Through good oral hygiene habits and smart diet choices, you can more easily preserve all of your teeth and avoid trouble. Unfortunately, even people who do a good job keeping up with smile care can have the misfortune to suffer a dental injury. Whether you need to deal with physical trauma or experience a cavity, Sunny Smiles can provide restorative dental work to take care of both your appearance and your dental health. After we evaluate your tooth, we can determine how to best approach treatment to provide long-term support.
How An Injury Or Cavity Affects Your Oral Health
While our teeth stay safe and healthy thanks to the strength of their outer layer of enamel, they are not invincible. Unfortunately, when a problem does occur, harm to your enamel can be permanent. Until the appropriate treatment occurs, you can have a difficult time biting and chewing, you can be embarrassed by visible harm to your tooth structure, and you can experience persistent pain. Through restorative dental work, we can take care of any issues caused by decay or physical harm.
Scheduling Restorative Dental Work
If something is wrong with your tooth, we can evaluate you and determine how to best treat the problem. When cavities are identified in time, they can be treated with custom dental fillings. Our fillings are made from a resin material that bonds to your tooth structure. This helps provide lasting support and prevents complications after care. For more serious problems, we use dental crowns to cap teeth and keep them from experiencing any further issues.
Can Treatment Really Preserve Your Smile?
Whether you need a filling or a crown, you can have a concern about treatment affecting the way you look. What you should know is that your procedure can provide the necessary support for your tooth structure without causing problems for your appearance. The composite resin we use to make fillings can closely match the appearance of your enamel, which can keep people from noticing that work has been done. With a crown made from a porcelain or zirconia substance, we can provide important protection without hurting the quality of your smile.
Talk To Sunny Smiles If You Need To See A Restorative Dentist About A Broken Tooth
Through restorative dental work, we can respond to any oral health issue that causes damage to your enamel. Through the appropriate treatment, we can make sure you have lasting protection that preserves your health as well as your bite function. We can also make sure that treatment does not change your smile. To find out more about how we can help you, contact Sunny Smiles in El Paso, TX by calling 915-859-7000.