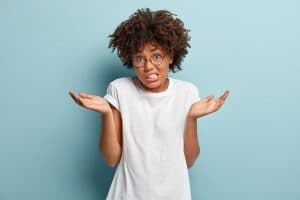 If you want to remain confident in your smile, you should continue to practice good oral hygiene habits so that you do not experience issues that hurt it. Properly cleaning your teeth will help you keep off particles that cause enamel stains, and it will help you fight the buildup of harmful plaque and tartar that can cause dental health issues. Unfortunately, problems like tooth decay and gum disease are tough to fully avoid, even if you have a routine in place that you follow closely. El Paso, TX families searching for restorative dental work can come to us for treatment that preserves their smiles while also caring for their well-being. When treating cavities, we rely on restorations that closely match the look of your enamel while keeping teeth safe!
Restorative Treatment Should Not Be Delayed
If you think you need restorative dental work, make sure you schedule treatment as soon as possible. When you do this, you protect yourself against complications that lead to problems like painful tooth infections. The reality of cavity treatment is that damage from decay will be permanent. However, you can limit how much harm you ultimately experience by having an appointment scheduled as soon as possible.
What Kind Of Treatment Will You Receive?
A review of your cavity will tell your dentist whether you need a dental filling or dental crown for treatment. A filling is the more conservative option of the two, as it will only occupy the space where decay formed. A crown completely covers the tooth. With both options, we can place a restoration without changing your smile, as we use materials that closely imitate healthy dental enamel. When necessary, we can perform root canal therapy to deal with bacteria that have gathered within a tooth and caused an uncomfortable infection.
We Can Help You Stay Confident In Your Smile With Regular Preventive Care
While good daily habits are vital to cavity prevention, you are not the only person who should be protecting you from decay. It is important to keep up with regular preventive care if you want to reduce your risk for problems. At every routine dental checkup, we will provide a thorough review of your teeth as well as a cleaning that fights both plaque and tartar buildup!
Arrange Restorative Dental Treatment At Sunny Smiles!
When it is necessary to do so, our dentists are prepared to provide restorative dental work that stops growing problems with tooth decay. When performing these services, we rely on restorations that closely imitate your healthy tooth structure and allow you to remain confident in your appearance! If you would like to learn more about our offices and services, contact Sunny Smiles in El Paso, TX by calling our Dyer St. office at 915-859-7000.