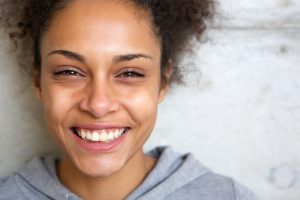 Simply put, you can lose confidence as your smile as your teeth become dull and discolored. This is frequently caused by teeth stains, but in some cases, discoloration stems from internal problems. You can find it difficult to address these issues on your own, but your dentist can help. Sunny Smiles provides cosmetic dental services to the El Paso, TX community. For people who want whiter teeth, we can discuss different approaches. For enamel stains, we can recommend a professional whitening procedure. If you have trouble with internal problems that change the color of your smile, we can discuss other options for treatment that can effectively address the troubles with your appearance.
Are You Embarrassed By Dull, Discolored Teeth?
If you no longer feel confident in your smile because of visible enamel stains, know that your dentist can help. While there are products on store shelves that offer positive results, they can offer only limited results, as they can leave deeper stains untouched. They can also prove ineffective when a person needs to do something about intrinsic discoloration. After evaluating you, we can determine what approach is the right one to give you noticeably whiter teeth!
Arranging Treatment To Brighten Stained Tooth Enamel
It would be hard to keep track of all of the products that can cause enamel stains. Unfortunately, whitening toothpastes and whitening treatments that are commercially available can deliver only limited improvements. To more effectively brighten your smile, we can send you home with a personalized teeth whitening treatment. The kits that we prepare for our patients include both advanced bleaching agents and trays that make their application easier. At the end of recommended daily treatments, we can give you more confidence by fighting even the tough stains that have settled in your enamel over time.
Addressing Intrinsic Discoloration
Intrinsic discoloration can stem from many issues. You may have problems with your appearance because of changes triggered by the use of certain medications, due to gradual enamel erosion, or because of a past injury. Treating this kind of problem can call for cosmetic dental work. One option is to use porcelain veneers to cover discolored teeth. Veneers can take care of more than just the color of your smile, as they are also effective at covering up damage, problems with spacing, and other esthetic flaws.
Talk To Sunny Smiles About Cosmetic Dentistry For Discoloration
Many people have problems with the color of their teeth, and it can be frustrating to see a lack of results from store bought products. Fortunately, the right procedure can help you enjoy significant improvements that lead to a big confidence boost! For more information, contact your El Paso, TX, dentists by calling us at 915-849-9000.