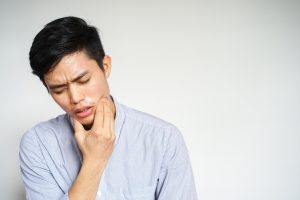 A dental filling protects the area of your tooth affected by a cavity. Unfortunately, the damage to this area will be permanent, which means that you will always need the support of a restoration. The good news is that your treatment provides lasting support for your tooth even as you rely on it to bite and chew. If you have a filling that no longer feels secure, or if you feel discomfort, you should have the restoration evaluated. In addition to providing lifelike dental fillings as part of cavity treatment, Sunny Smiles can work with patients who might need replacements for older restorations.

A Filling Needs To Remain Secure To Protect Your Tooth
You will need protection for your tooth as part of restorative dental work, as a cavity will leave you with permanent damage. Over the years, a restoration can provide support that prevents future infections, preserves your enamel, and allows you to maintain your oral health. However, problems can affect you after treatment. If an older dental filling begins to feel loose, or if you feel discomfort, it can be time to look into a replacement. Your dentist can evaluate you to see what kind of response is warranted in order to keep your tooth safe.
Discussing Treatment To Replace An Older Restoration
An older restoration that has become loose or dislodged, or one that starts to cause you discomfort, can be evaluated at our office. We can determine if you need a new dental filling to replace one that no longer feels comfortable, or if you now need a dental crown. The goal in this kind of work is to take the best possible care of your smile. To make sure your tooth has the right protection, a switch to a crown can be recommended. This can happen if your loose or lost filling has caused more physical harm to the surrounding enamel.
How Can I Make Sure My Dental Work Provides Continued Protection?
To fully protect your smile, make sure you keep up with routine dental care at home as well as your regular dental checkups. Checkups can be more important to your smile after past restorative dental work than you might realize. As we evaluate you, we can look for any early warning signs that a restoration might need to be replaced. We can also help you keep your enamel in good condition and fight the accumulation of bacteria that might threaten your well-being.
Talk To Sunny Smiles About A Loose Or Uncomfortable Filling
If you have a dental filling or crown that no longer feels comfortable make sure you let your dentist know. The longer you wait to do something about this, the more likely you are to experience complications! To learn how our practice can help, contact Sunny Smiles at our N Zaragoza Rd location in El Paso, TX at 915-849-9000.