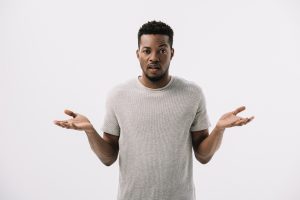 If nothing seems to be wrong with your smile, why should you make an appointment to see your dentist? General preventive care can play a more important role in preserving your oral health than you realize. One reason for this is that your teeth are carefully cleaned during these visits, which can lead to tartar removal and better protection against dental and periodontal troubles. Another is that your dentist can look for the early warning signs of trouble. For example, you may learn that you need a dental filling for a cavity, even though you had no symptoms of poor health. At Sunny Smiles, we provide important ongoing protection that helps our patients remain free of smile problems!
When Was Your Last General Checkup?
General dental exams should take place every six months. If there is a reason for you to follow a different schedule, your dentist can inform you of this. Unless you have been told otherwise, you should book visits on a semiannual basis to stay protected against gum disease and tooth decay. In addition to looking out for these problems, our practice can help you by identifying issues like TMJ disorder, which can have a negative effect on your quality of life.
Problems We Can Identify When We Examine Your Smile
When a cavity begins to form, you may have no idea that anything is wrong. Unfortunately, as the health of your tooth worsens, you can experience warnings in the form of tooth pain or sensitivity. As decay does more harm to your enamel, you become vulnerable to a painful infection that can require root canal therapy. The good news is that problems with dental decay can be identified before this occurs. At a general checkup, your dentist can identify cavities that are still treatable with dental fillings. Your visits will also lead to discussions about periodontal health, problems with jaw alignment and movement, and any other matters that concern your oral health.
Teeth Cleanings Performed During Exams Help You Avoid Future Problems
Every time you brush and floss your teeth, you fight plaque buildup and protect yourself from tartar formation. Unfortunately, there is one thing you cannot do when you perform this service—your daily routine will not help you remove tartar deposits that are already present. Your hygienist will be able to remove tartar, which improves your oral health and addresses any visible buildup of tartar that hurts your smile.
Set Up Your Next General Visit At Sunny Smiles
General dental visits help you control your risk for oral health issues, and they lead to the early detection and treatment of problems that can worsen over time. If you would like to find out more about how we can help you protect your smile, contact Sunny Smiles in El Paso, TX by calling 915-859-7000.