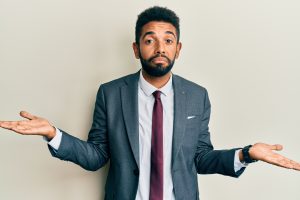 During the week, you can have a stack of responsibilities that you must work through, which can make the idea of taking on more tasks seem daunting. At Sunny Smiles, we want patients to know we understand that weekday visits can sometimes be hard to arrange. With that said, you still need to stay consistent with preventive care if you want to avoid possible problems with your smile and oral health. One way we can make this easier is by opening our doors on Saturdays! Our weekend office hours are available so that patients who want to see us but struggle to find time will be able to set their next appointments.
Our Extended Office Hours Make Care Easier To Access
Simply put, not everyone will have an easy time making their next dental appointment if they have to set it during "traditional" office hours. While your need for preventive oral health care may not change, your typical schedule can, and not always in ways that you like. Finding yourself too busy to come in for a checkup can be frustrating. To make ourselves more available, we keep office hours that extend the option of seeing us on Saturdays!
When Was Your Last Routine Dental Visit?
If you have gone more than six months without a routine dental exam, you can face an elevated risk for oral health issues. After all, this means you have missed out on the preventive teeth cleanings that remove tartar buildup and lower your risk for cavities and gum disease. It can also mean that a problem your dentist would have identified and treated is still affecting you, and that can lead to unwelcome complications.
We Can Also Help Patients Who Need Emergency Care
Saturday office hours are one of several efforts we make to keep our services accessible to El Paso community members. Another is our commitment to providing emergency dental care. Access to urgent care can make problems with heightened dental pain or a tooth injury less scary. After bringing you in, you can undergo a review from your dentist to see how we can resolve the problem and preserve both your oral health and smile.
Talk To Sunny Smiles About Dental Care On A Saturday!
We recognize that some of our patients will have difficulty making appointments during the week. This is why we want you to know that our office is open and ready to provide care on Saturdays! This kind of accessibility helps us see patients without unnecessary delays. We can provide routine services, or we can make time to see you about any other concerns that you have. If you would like to find out more, contact your El Paso, TX, dentists by calling us at 915-849-9000.