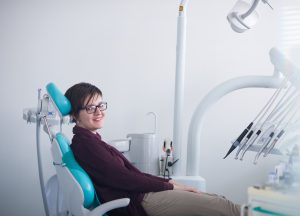 Are you taking the time to protect yourself against cavities every day? Without the right efforts, you are more likely to experience problems with decay that will call for restorative dental work. The good news is that a consistent routine can be effective, but to make sure your smile remains healthy, you should count on professional dental checkups as well as your daily efforts. Sunny Smiles helps kids and adults protect themselves against tooth decay as well as other problems, like gum disease, whenever they come in for routine care. We can make sure that you have regular updates about the state of your smile, cleanings to prevent the accumulation of harmful tartar, and prompt care in the event that a cavity does form.
How Vulnerable Are You To Dental Decay?
Your hygiene habits, the strength of your enamel, and your typical diet choices can all affect how vulnerable you are to problems with dental decay. That being said, even if you have a great track record for preventing dental problems, you should continue to take these efforts seriously. That means keeping up with smart measures on your own, but it also means having regular dental checkups booked. At every appointment, you receive valuable oral health updates as well as cleanings that remove harmful tartar deposits that can form in between visits.
What To Expect At A Checkup
Checkups provide thorough evaluations as well as cleanings that take care of harmful plaque and tartar buildup. Your own daily efforts will be able to effectively remove plaque, and you can prevent the formation of tartar with the right routine. With that said, you should be careful not to assume that your teeth "must" be free of harmful debris thanks to your brushing and flossing efforts. Tartar can form quickly, and once the buildup is present, you will not be able to remove this substance on your own. Your dentist's review is also important even at times when you feel your smile is problem-free. You can learn that a cavity is present despite not having symptoms. While a small cavity still needs to be treated, the type of care you receive is less involved when you have work done in a timely manner.
Other Benefits To Preventive Care
Preventive services help with more than just cavity prevention. Issues like TMJ disorder, gum disease, and more should be taken seriously as oral health threats. During a checkup, your dentist will look out for signs that these issues are impacting you. If they are, we can move forward with treatment to stop them from worsening and negatively impacting your quality of life.
Set Up Your Next Dental Checkup At Sunny Smiles!
Patients at Sunny Smiles can count on our practice to provide important ongoing support, which can help keep teeth safe against the threat of cavities. If you would like to learn more, contact Sunny Smiles in El Paso, TX by calling 915-859-7000.