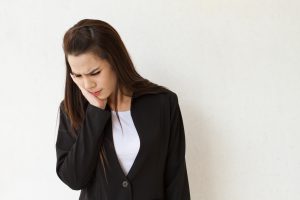 Injuries that affect your smile can require prompt care. While it is hard to find many positives when you experience dental trauma, it can be a relief to know that Sunny Smiles is ready to offer support on short notice. During emergency dental work, we can tend to a problem with physical harm as well as trouble with discomfort that does not have an obvious cause. After a review, we can determine what kind of support you require. If necessary, we can move forward with treatment that includes root canal therapy and a dental crown. We can also check if more conservative treatment is possible.
Do You Have Access To Reliable Dental Care After A Tooth Injury?
Patients who visit either of our El Paso dental offices should know that we can provide treatment on short notice. If your tooth is injured, knocked loose, or completely dislodged, we can respond by providing care to preserve your health and smile. We can also step in during other circumstances. For example, you may feel the need for treatment as soon as possible because of severe tooth pain.
What To Expect During Your Dental Work
After you arrive for your emergency dental work, we can evaluate you to see what kind of care you require. The appropriate response will depend on what condition you are in. For some patients, that can mean arranging cosmetic dental work to hide superficial chips and cracks. For others, more significant work can be required. Root canal therapy may be part of your care. This procedure responds to problems within the tooth structure. An advanced cavity can lead to bacteria gathering within the tooth, and physical trauma can lead to an infection or injury that causes internal problems, too.
We Can Restore Your Smile With A Crown That Looks Lifelike
Even if you need more than cosmetic dental work, we can still take care of your tooth with a focus on preserving your smile. A custom dental crown can actually match the appearance of your enamel, which provides both functional and oral health support. Before placing your restoration, we can take care to match its color as well as its shape and size to provide the right long-term benefits.
Sunny Smiles Is Ready To Help You During A Dental Emergency
Hopefully, you will never have to find out firsthand what your dentist can do for you during an emergency. With that said, it is beneficial to know that prompt care is available, and that you can turn to someone in a situation where you need attention as soon as possible. To find out more about the emergency care provided at Sunny Smiles, contact your El Paso, TX, dentists by calling us at 915-849-9000.