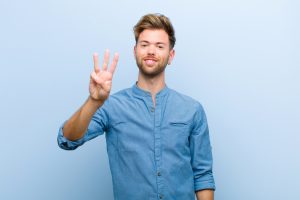 The right restorative dental treatment can take care of a potentially serious concern you have about your smile and/or oral health. What might surprise you is how one approach to care can be effective under several circumstances! Sunny Smiles is prepared to fully restore a flawed, vulnerable, unsightly, or decaying tooth with a custom dental crown. Your crown will provide lasting protection by completely surrounding the tooth above the gum line. Once in place, it can stay secure for many years without causing issues with neighboring teeth, and without affecting your ability to bite and chew comfortably.
1. We Can Use Your Crown To Treat An Advanced Cavity
Dental crowns are often associated with cavity treatment. In truth, cavities are not the only issue that can call for this kind of treatment, and not all issues with decay make crown placement necessary. With that said, it will be necessary to use this approach to restorative dental work to help you if you have an issue with decay that is too severe to make treatment with a dental filling possible.
2. A Crown Can Improve The Appearance Of A Blemished Or Misshapen Tooth
If you have a tooth that is affected by deep blemishes, or one that is the wrong shape or size, it can be a significant issue for your appearance. While cosmetic dentistry can sometimes help with this, it will not always be the most effective approach. What we may recommend is treatment with a lifelike crown made to imitate healthy enamel. When in place, this restoration can improve your appearance, and it can provide bite pressure that a vulnerable or undersized tooth may have struggled to offer.
3. We Can Cover A Tooth That Is Chipped Or Cracked
Physical injuries that leave you with chipped or cracked enamel can be both painful and stressful. However, you can feel less anxious after you discover that treatment with a custom crown can help. With this protection, you can find it easier to bite, chew, smile, and speak without worrying over the impact your dental injury might have on your daily life.
Talk To Sunny Smiles About The Benefits Of Treatment With A Custom Dental Crown
While crowns are not needed during every restorative procedure, they are often capable of helping patients with dental trouble. Your restoration will be custom-made to ensure that it fits securely, and that it can blend in to prevent problems with your appearance. We use several types of materials for these restorations, including substances that do a remarkable job imitating your enamel. Remember that Sunny Smiles is here to help with cosmetic as well as restorative issues, and that we are here to provide valuable preventive care, too. If you would like more information, contact your El Paso, TX, dentists by calling us at 915-849-9000.