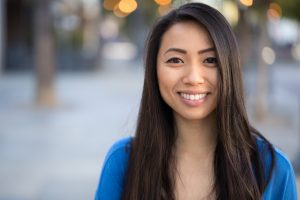 Treatment for a tooth injury addresses several difficulties. With a lifelike dental restoration in place, you will not have to worry about damage affecting the way you look. Another is that you can still bite and chew without pain or limitations. At Sunny Smiles, we can take care of you in the event that you need work done for a dental injury. Our practice provides durable, attractive dental crowns that offer lasting benefits. Once you receive your restoration, you can go on to enjoy functional and cosmetic benefits for many years! We can even help if you need treatment on short notice, as we do provide emergency dental services to patients.
A Dental Injury Can Cause Serious Trouble For Your Smile And Oral Health
Dental injuries can be serious, and they can worsen if you put off treatment. Tooth trauma that leaves you with chipped, cracked, or broken enamel will negatively affect your bite function, and it will make you vulnerable to an infection. While some physical injuries can be treated with cosmetic work, many patients who come to us for help with dental damage can require restorative dental work. We can provide a custom dental crown that protects your vulnerable tooth, improves your ability to bite and chew in a way that feels natural, and even restore your appearance!
What Protection Does A Dental Crown Provide?
We provide different types of dental crowns, which will allow us to more confidently address injuries to different teeth. If your dental damage is visible when you smile and speak, you can receive a restoration made to closely imitate the color and texture of your healthy enamel. This material, like any other crown, can be trusted to absorb pressure exerted whenever you bite and chew. Because of this, you can maintain a natural bite function that limits pressure on your jaw and evenly distributes friction between teeth.
We Can See You On Short Notice If You Need Urgent Dental Work
A serious injury can be painful, and it can stop you from comfortably biting and chewing until you have treatment. When you find yourself needing help as soon as possible, we can meet with you to provide urgent care. At an emergency dental appointment, we will work quickly to address pain and start treatment to fully restore your smile.
Sunny Smiles Can Fully Restore Your Injured Tooth
Through treatment at Sunny Smiles, patients who experience dental injuries can look forward to having their appearance and oral health fully restored. Our practice provides personalized crowns whenever patients have serious issues with dental decay, or when they suffer physical damage that has to be treated. If you would like to learn more about our services, or if you want to discuss any other matters, please contact Sunny Smiles in El Paso, TX by calling 915-859-7000.