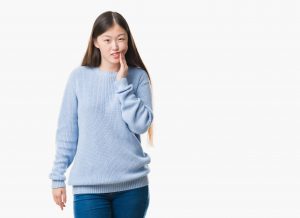 For many people, dental decay is the only issue that will call for restorative treatment from a dentist. With the right approach to preventive care, you can avoid this issue. However, you may be unlucky enough to experience physical trauma that demands restorative work. If this does happen, you should know that Sunny Smiles is ready to support you. When you come in for treatment, we can examine you to determine what kind care is called for to fully address the problem you are facing. If necessary, we can even meet with you on short notice to address a dental emergency!
Why Dental Injuries Call For Restorative Treatment
Dental injuries, like cavities, are capable of causing serious and permanent harm to your tooth structure. The more serious the injury is, the more involved your care can be. In some cases, we can determine that a cosmetic dental procedure is actually all that is necessary. A cosmetic procedure will make fewer changes to your tooth structure than a restorative dental procedure, but cosmetic work is only focused on your appearance, not your tooth's health or ability to absorb bite pressure. If these are areas of concern, we can instead provide a dental crown to offer functional and esthetic support.
Taking Care Of An Injured Tooth
In some cases, it will be necessary to perform root canal therapy as part of a plan to restore an injured tooth. This deals with internal injuries and infections that can form after trauma. Without this procedure, you would be vulnerable to worsening problems that cause pain and sensitivity, and would eventually make an extraction necessary!
Do You Need To Schedule An Emergency Appointment?
A tooth injury can happen suddenly, which makes it difficult to plan your day around the problem. If you find yourself in need of a dental appointment as soon as possible, you should know that we do provide emergency dental visits. We can bring you in on short notice to evaluate you, make sure your tooth's health does not worsen, and provide the necessary support to fully protect your tooth. We can also provide emergency services for tooth pain and sensitivity that was not caused by physical trauma.
Talk To Sunny Smiles If You Need To Address A Tooth Injury
If your tooth is physically damaged, it can be necessary for you to undergo restorative treatment, just as restorative work is necessary when you have a cavity. Our practice is here to help individuals in and around El Paso, TX who find that they need to see someone about this problem, even if they need help on short notice. To learn more about us, please contact Sunny Smiles at our Dyer St location in El Paso, TX by calling 915-859-7000.