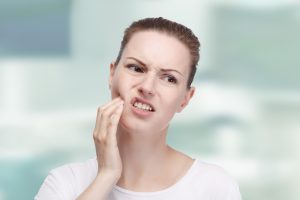 If it feels uncomfortable enough, tooth pain can certainly put a stop to your day. A throbbing pain, increased sensitivity, or any other kind of dental discomfort can be cause for alarm. Serious or persistent pain can be a warning that something is wrong with your oral health, which means you will need to see your dentist for care. You can bring your concerns to Sunny Smiles, where we can perform an evaluation and see what can be done for you. By providing root canal therapy, we can restore your oral health and put an end to your issues with pain and sensitivity. Having this treatment in time can be important, as it can spare you from a problem with your health that could lead to tooth loss and other complications.
Your Pain Can Stem From An Injury Or Severe Cavity
Tooth pain that becomes a severe or persistent discomfort can point to a serious problem with your oral health. It can start because of an untreated cavity, one that has grown serious enough to lead to an infection within the tooth structure. It can also be a consequence of a dental injury. Be mindful of pain that continues after your initial incident, even if you cannot observe any visible damage to your enamel. To deal with a problem within your pulp – the central chamber of your tooth – we can provide root canal therapy. This removes bacteria and infected tissues, which stops any further deterioration in your oral health.
Arranging Your Root Canal Procedure
We will provide an evaluation that confirms the need for root canal before proceeding with treatment. The procedure will see your dentist carefully access your pulp in order to clear out bacteria and infected tissues that are negatively affecting you. This removal is followed by the safe sealing of your pulp to protect it from further difficulties. After this is done, we can make plans to restore your tooth with a custom dental crown.
How Will I Protect My Tooth After Treatment?
A permanent restoration needs to be put in place after your tooth's health is restored through root canal therapy. The crown that you receive will be carefully made to fit securely and provide long-term protection. If you need work done on a tooth that is important to your smile, we can use a restoration made to imitate your healthy enamel to provide cosmetic benefits.
Talk To Sunny Smiles To Arrange Your Root Canal
After root canal therapy, you can be free from dental pain, and you can be free from concerns that your oral health is worsening. To learn more about how we can take care of you when you need restorative work done, contact your El Paso, TX, dentists by calling us at 915-849-9000.