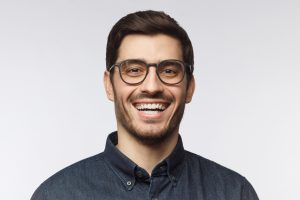 You may feel that you are stuck with your current smile, flaws and all. What you can discover is that you are actually closer to your ideal smile than you realize, as the right cosmetic procedure can give you desired results in just one to two appointments! Sunny Smiles provides different treatment options for patients who express concerns about the way they look. For some individuals, treatment targets a specific flaw that they feel holds them back. Others can explore their options for a smile makeover, one that takes on several concerns to help them appear younger, more confident, and more attractive overall. Before moving forward with any procedure, we can evaluate you to see if there are any oral health issues that need to be addressed in order to change your smile for the better.
How Would You Like To Change About Your Smile?
Whether you have issues with the color of certain teeth, with the condition of one that is damaged or misshapen, or issues with spacing problems between teeth, we can help. Because we provide different treatment options for those interested in cosmetic dentistry, we can find a solution to help you see the smile changes that you really desire. What we can also do is explore how we can deliver those changes in the shortest time, and with the most conservative approach to care.
One Treatment Can Take Care Of Several Problems
You may be surprised to hear that one procedure can resolve several problems that you have with the way you look. While a service like teeth whitening treatment focuses on a specific area of concern, others, like treatment with porcelain veneers, can take on discoloration, dental damage, and more. Veneers are custom-made for individual patients. When placed, they can hide any visible flaws by changing the shape, size, and color of teeth that are not a good fit for your smile.
Why Some Flaws Call For Dental Crowns
There are times when dental crowns are recommended to patients who want to make cosmetic changes. For teeth that are damaged or misshapen, it may be necessary to provide more functional support. With custom dental crowns, we can supply this protection while also making changes that improve your appearance.
Learn More About Cosmetic Dentistry At Sunny Smiles!
Through the right cosmetic procedure, you can marvel at how your smile has changed for the better! Our practice provides multiple treatment options for our patients, which helps us deliver improvements that they are eager to share with the world. If you would like to find out more about the esthetic improvements we can make, or if you want to discuss any other matters that concern your smile, contact your El Paso, TX, dentists by calling us at 915-849-9000.