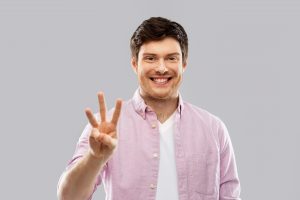 Dental pain is not something to ignore. When the discomfort you feel is severe, it can be difficult to wait to see your dentist. While it can be clear that something is wrong, you may have questions about why you are experiencing discomfort. At Sunny Smiles, we can bring patients in when they face this kind of difficulty. In fact, we can even make time for people who want to schedule emergency dental work! When you arrive, we can perform an evaluation to determine what is causing your pain. From there, we can move forward with the appropriate restorative treatment to resolve problems with discomfort and preserve your smile.
1. Problems With The Arrival Of Wisdom Teeth
If you feel pain or sensitivity in the back of your mouth, it could be due to the partial arrival of your wisdom teeth. When these teeth start to erupt, they can press uncomfortably against neighboring molars, which can lead to pain, crowding, and even problems with shifting that cause them to become impacted. The good news is that your dentist can perform oral surgery to safely remove wisdom teeth without interfering with their neighbors, and without waiting for them to fully erupt and cause more problems for you.
2. Trouble With An Advanced Cavity
Advanced tooth decay can become a difficult problem to ignore, as the discomfort from an infection can lead to pain and heightened sensitivity. Until you go through the appropriate restorative dental work, the problem with your tooth can grow progressively worse. While a root canal procedure can resolve problems with an infection in your pulp, bacteria can eventually spread beyond the reach of this procedure. This leaves a tooth extraction as the only option to restore your oral health.
3. Physical Tooth Trauma
You should not ignore lingering or serious pain after a physical tooth injury, even if the problem does not cause visible damage to your enamel. Internal problems that occur after trauma can lead to unwelcome complications in addition to discomfort. Just as a root canal can address problems brought on by advanced dental decay, this procedure can resolve difficulties that you have after a physical injury.
Talk To Sunny Smiles If You Have Issues With Dental Pain
Dental pain is not a problem that you want to ignore. If you do put off an appointment, you can experience growing discomfort, and you can make yourself more vulnerable to troubles that make a tooth extraction necessary! Fortunately, you can count on Sunny Smiles for support, even if you are looking for emergency dental work. To find out more about how we can take care of you, please contact our El Paso, TX, dentists' office on N Zaragoza Rd by calling us at 915-849-9000.