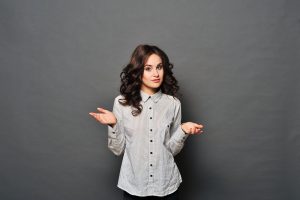 If you look in the mirror and see a smile that lacks confidence, you can find that cosmetic treatment can help you move past your concerns. At Sunny Smiles, people in and around El Paso, TX who are interested in cosmetic dental work can discuss the benefits of different services. With the right procedure, you can take on concerns about the color of your teeth, hide visible damage, and correct problems with tooth shape and size that hurt the way you look. While you can devise a treatment plan that involves more than one procedure, you may be surprised at just how effective one procedure can be at taking on a variety of concerns!
Exploring The Benefits Of Cosmetic Treatment
There are several changes we can make to your smile through the performance of cosmetic dental work. These treatments target flaws that affect your appearance by making your enamel brighter, by hiding chips or cracks in your teeth, or address problems with spacing, tooth shape, or alignment that give you an asymmetrical appearance. These changes are made through conservative treatments that only call for conservative changes to your tooth structure. A teeth whitening procedure can help you boost your confidence without modifying your enamel, as treatment targets those stains that you have accumulated.
One Procedure Can Make Many Exciting Changes To Your Appearance
If you feel your ideal smile makeover might be too ambitious, you can hesitate to move forward with a procedure. By looking into what care might involve, you can learn that the results you want can take less time, and fewer procedures, than you expect! Porcelain veneers are an effective treatment for people who want to make several changes to the way they look. Veneers are slim shells that only cover the front surfaces of teeth. When in place, they can make your smile brighter, more uniform, and no longer marred by any chips or cracks that were once visible.
Will Your Smile Makeover Include Oral Health Treatment?
When it is appropriate to do so, we can include plans for restorative treatment in your smile makeover. Simply put, you may have teeth that require more than just esthetic improvements. As you learn more about your options for care, you can find that a dental crown made from porcelain or zirconia can improve your smile while also providing important protection and bite support for a vulnerable tooth.
Discuss A Smile Makeover At Sunny Smiles!
A smile makeover provided at Sunny Smiles can give you exciting cosmetic improvements to show off! You can find that even an ambitious plan to change the way you look can be completed in less time, and with less work, than you think possible. To find out more, please reach out to our dental office on Dyer St in El Paso, TX by calling 915-859-7000.