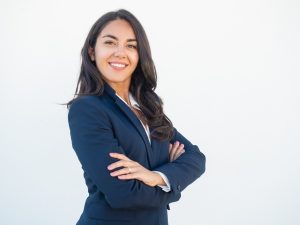 While you feel unhappy with your appearance when you smile, you may feel unsure about how easy it will be for you to arrange cosmetic dental work. Lingering questions about the time involved in treatment, or the number of procedures necessary to give you your desired results, can stop you from pursuing cosmetic care. When you start to look into your treatment options, you can find that the right approach to changing your smile can call for fewer visits and treatments than you expect. Sunny Smiles provides several options for cosmetic treatment. We can help you identify an approach to cosmetic work that gives results in less time, and with minimal changes to your tooth structure.
Cosmetic Dental Work Can Take Less Time Than You May Anticipate
Patients who show interest in cosmetic dental work can have vastly different goals in mind when they pursue treatment. One person can have a specific change in mind, while another can hope to address several issues through their cosmetic work. While you might have one tooth that currently stands out when you smile, someone else can enter our office hoping to learn how they can restore several. Even if your smile improvement goals feel ambitious to you, the right approach can deliver results in less time than you expect, and with as little as just one treatment.
Choosing A Cosmetic Procedure
If you have several flaws that you want to address through treatment, we can discuss the advantages of moving forward with the placement of porcelain veneers. We can use veneers to address many different problems, such as discoloration, superficial damage to teeth, and even difficulties with spacing and size. Veneers are slim restorations that only cover the front surfaces of teeth. When they are in position, they can make your smile look brighter and more uniform, and they can hide concerning problems with the shape, size, and positioning of teeth.
As an alternative to treatment with veneers, we can discuss tooth bonding and contouring work to restore the appearance of teeth that look awkward, out of place, or less attractive. While veneers provide a more durable solution to your smile troubles, a bonding and contouring procedure minimizes changes to your enamel. Depending on how many teeth you wish to restore, we may be able to finish your procedure after just one appointment!
Why Cosmetic Flaws Sometimes Call For Treatment With Dental Crowns
Cosmetic dental work can help you make ambitious smile changes in less time, and with less work, than you anticipate. One thing we should note is that before we move forward with any procedure, we will check on the condition of your smile to look for potential oral health issues. These issues should not be dismissed, as they can lead to problems with pain and bite difficulties. For teeth that need more than just cosmetic support, we can recommend dental crowns that restore both your smile and oral health.
Talk To Sunny Smiles About Scheduling Cosmetic Dentistry!
Through cosmetic dental work, our practice can help you show off a more confident and pleasing smile! To learn more about how we can help you, contact your El Paso, TX, dentists' office on N Zaragoza Rd by calling 915-849-9000.