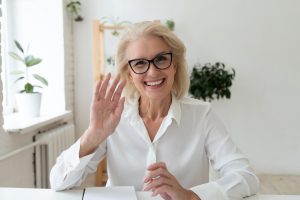 Your appearance is important, but it is not all you should worry about when it comes to caring for your smile. If you have a problem with your tooth, it can interfere with your ability to bite and chew, leading to diet restrictions and a higher risk for TMJ problems! With a custom dental crown provided at Sunny Smiles, you can count on a tooth to remain protected and also feel confident in the way you look. Dental crowns are part of cavity treatment, as they are relied on to support patients who need more protection than a filling can provide. By covering teeth above the gum line, crowns also provide an important defense to address physical damage and more!
Are You Experiencing Problems With Your Bite Function?
If you lose the ability to bite and chew with confidence, ignoring the problem can carry more negative consequences than you expect. Over time, trying to avoid the use of a certain tooth can make you dependent on an uneven bite movement, one that puts more pressure on your joints and muscles and leads to imbalances. If you have pain or sensitivity because a tooth is not in good health, its condition can worsen gradually and create more problems. Eventually, a problem with decay or an injury can lead to tooth loss!
Using A Crown To Restore A Vulnerable Tooth
A dental crown is a custom-made restoration that covers a tooth. Careful preparatory work can ensure that you have room for your restoration, and that it will not cause problems for neighboring teeth. We can recommend different materials for restorations based on what pressure the tooth will need to endure, as well as on how important it is for your smile. Treatment can occur in response to dental decay, but a crown can also be effective for problems with physical damage, undersized teeth, and cosmetic issues.
Will Treatment Affect My Smile?
We can provide you with a crown that imitates your enamel so that your treatment does not upset your smile. Porcelain and zirconia crowns both imitate healthy tooth structure, making them popular choices for restoring your front teeth. Both are capable of providing bite support as well as cosmetic benefits, so you will not have to worry that their placement means you are no longer able to bite and chew in a way that feels natural to you.
Talk To Sunny Smiles About Restoring Teeth With Crowns
By restoring problem teeth with custom crowns, we can take care of your dental function and health without changing your smile! Sunny Smiles offers support for many different dental concerns, whether they affect your oral health, appearance, or both! To find out more, please contact your El Paso, TX, dentists by calling 915-849-9000.