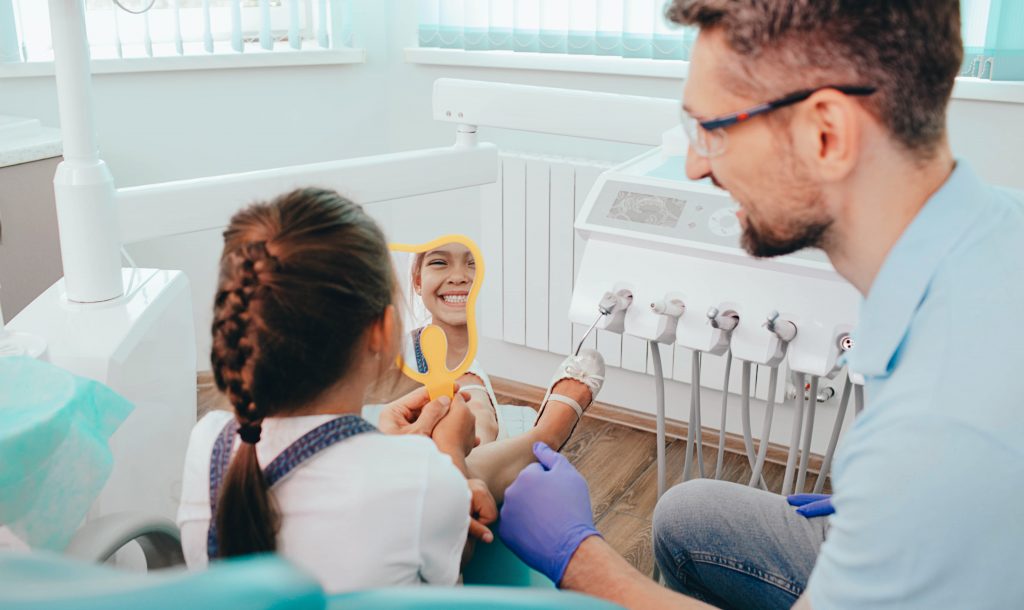 While everyone in your family should maintain attractive, healthy teeth, you and your kids can have different needs and concerns when it comes to dental care. Simply put, children know less about oral hygiene, or about the threat posed by problems like cavities. Because of this, they can benefit from more guidance and instruction at regular checkups. For adults, information is still important, but regular checkups provide more support by offering early detection and treatment for problems that can worsen over time and become more difficult to manage. Sunny Smiles is able to provide people of all ages with the kind of dental care that truly benefits them. Because of this, we can provide the right support for everyone in your household!
Can I Really Bring Everyone In My Family To The Same Practice?
While everyone in your household should enjoy dental care, you may feel that this calls for visits to multiple practices to make sure everyone's needs are really being addressed. What you can find is that our practice is ready to offer pediatric dental care as well as dental exams for adults. This makes arranging and attending appointments more convenient.
How Dental Visits Benefit Children
Kids need to learn how to properly care for their smile. By the ages of six or seven, they should have the dexterity and maturity to care for their teeth without their parents' help. Even before they are ready for this task, it is a good idea to provide information on smile care and oral hygiene. These are topics that they can discuss with their dentist during pediatric appointments. These early visits also let us check on the development of their oral structures. If a developmental issue does concern us, we can identify it and discuss treatment while it is still in its early stages.
The Lasting Value Of Consistent Dental Care For Adults
At any age, you should take your smile care seriously. Problems with tooth decay and gum disease can form and worsen without the appropriate care, leading to complications that affect your smile and well-being. At every routine visit, your dentist can check you closely for signs of poor oral health that should be addressed as soon as possible. These visits also provide you with cleanings that remove harmful plaque and tartar before they can cause trouble that demands restorative treatment.
Talk To Sunny Smiles About Scheduling Dental Visits For Your Family
Because our practice is ready to help patients of all ages, we can provide quality oral health support to everyone in your household! This makes scheduling and attending dental exams easier. It can also ensure that everyone is receiving the right care for their teeth and gums. For more information, please contact Sunny Smiles in El Paso, TX by calling 915-859-7000.