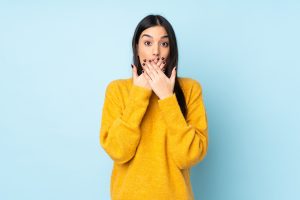 While cavities are a common threat, they are not a threat that you should take too lightly. If you underestimate what a cavity can do, you may find yourself in need of emergency dental work because of a painful tooth infection! Sunny Smiles is prepared to take care of issues that patients have with dental decay. We can offer dental fillings and dental crowns that provide lasting protection. Because we can offer restorations that also match your tooth structure, you will not have to worry that treatment will result in a permanent change to the way you look. Remember that we also provide routine dental exams and cleanings that reduce your risk for future cavities!
Ignoring A Cavity Can Lead To Unpleasant Oral Health Complications
If you undergo cavity treatment before you experience oral health complications, you can avoid a root canal treatment. Root canals have to take place when teeth develop infections. Eventually, the decay that forms on your enamel will expose your pulp, the tooth's central chamber, to infection from bacteria. At this point, you will have to undergo a more involved procedure to save the tooth and stop the further spread of decay.
What To Expect During Restorative Dental Work
Your dentist's approach to treatment will depend on the size of your cavity, as well as the condition of your tooth. Smaller cavities can be restored with dental fillings. We can apply dental fillings directly to the area where decayed tissues developed. After that removal takes place, we will apply a composite resin substance that hardens and provides permanent protection. If we need to use a larger restoration, we will use a dental crown instead of a filling. Crowns cover teeth above the gum line. This coverage makes more preparatory work necessary, which means you lose more of your natural tooth structure. However, this provides important support so that your remaining structure stays safe and healthy.
Dental Exams Provide More Support Against Potential Cavity Troubles
How will you know when a cavity requires treatment? At regular dental exams, you undergo thorough reviews for signs of dental decay and other issues, like gum disease, that can impact your overall oral health. The benefit to early detection and treatment is that the cavity is addressed while it is still small, so you are less likely to need a root canal or dental crown in the future.
Talk To Sunny Smiles About Scheduling Cavity Treatment!
Through cavity treatment, we can restore your tooth and preserve your smile! You should take the potential formation of a cavity seriously. When a problem occurs and is not addressed in time, you can experience more difficulties with your dental health that require more involved services. To find out more, please contact Sunny Smiles in El Paso, TX by calling 915-859-7000.