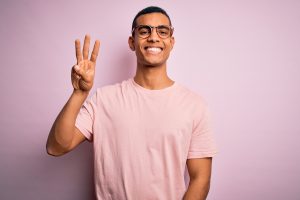 A toothache can quickly turn into more than just a distraction or irritation. If the pain persists, it can be a sign that you have a serious cavity, or that a physical injury has led to an internal problem. People who ignore signs of trouble can leave themselves vulnerable to oral health complications that require more involved restorative dental work. They also put themselves in situations where they have to endure pain and limited bite support for a longer period of time. At Sunny Smiles, we can evaluate your tooth and determine how your problem can be addressed. When necessary, we can bring patients in for emergency dental work.
1. A Persistent Toothache Can Be A Sign Of Infection Or Injury
A short period of pain or sensitivity can be caused by something other than a dental injury or cavity. You may feel some pain because of a sinus pressure, or have sensitivity issues due to gum line recession. However, if you have a problem that continues to bother you, it can be a sign that you need to look into treatment for an active oral health concern. Dental checkups lower your risk for advanced cavities that cause pain, as your dentist can spot a cavity and provide treatment with a dental filling before your tooth's health deteriorates further.
2. A Root Canal May Be Needed To Stop Your Toothache
Root canal therapy removes bacteria and damaged tissues that are located in your pulp, the central chamber of your tooth. This procedure is performed to hep patients with advanced tooth decay, and for those who suffer internal damage after an injury. While it may be tough to find anyone who is excited by the news they need a root canal, it is a procedure that should not be postponed. Letting a problem with an infection go untreated can lead to complications that make you vulnerable to losing your tooth!
3. You Can Schedule Emergency Treatment In Response To Serious Tooth Pain
When you have a problem with tooth pain that does not go away, or when the pain becomes so serious that you have a difficult time ignoring it, your dentist can bring you in for emergency treatment. During an emergency dental procedure, we will examine your tooth to determine what condition you are in, and to determine how we can help you. If possible, we will do work to save the tooth. While tooth extraction is only performed as a last resort, it is sometimes needed to stop discomfort and prevent an infection from traveling beyond the tooth.
Sunny Smiles Is Ready To Help If You Have A Toothache
Toothaches can be more than just intrusive – they can be a sign that your tooth's health is in jeopardy! To learn how Sunny Smiles can address a problem with tooth pain or sensitivity, please contact our El Paso, TX dentists' office on N Zaragoza Rd by calling 915-849-9000.