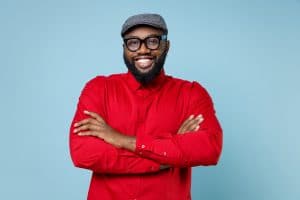 The general desire someone expresses when they inquire about a smile makeover is dental work that can positively change the way they look. What those improvements should involve can vary based on the current condition of a person's smile as well as the effect poor oral health may be having on their appearance. In other words, a smile makeover can involve different steps for different people. Patients at Sunny Smiles who wish to learn more about cosmetic dentistry can find that there are several procedures that can help them see their desired changes. If necessary, we can also work in plans to restore your oral health as part of a larger commitment to making you truly happy with your smile.
We Are Ready To Address Cosmetic Issues That Hurt Your Smile
People who express an interest in cosmetic work can have a specific issue they want to address, like problems with teeth stains, or they can have multiple concerns they hope to address. Problems that motivate someone to look into a smile makeover can include one or several concerns. When you start to look into your treatment options, we can help you figure out the shortest path to your ideal smile. With as little as one procedure, we can take care of discoloration, hide evidence of dental damage, and even cover up issues that are linked to poor smile alignment!
Different Cosmetic Services That We Can Provide
Patients who want to improve the way they look can have different priorities and concerns. We can meet these different demands by recommending different cosmetic treatment options. With porcelain veneers, we can make significant changes to your smile – when placed, your restorations can make teeth look whiter, hide visible damage, change the size of teeth, and even close gaps and hide overlaps. We can address these issues with tooth bonding and contouring work, too. While bonding and contouring work can deliver results in less time and fewer changes to your enamel, veneers provide more durability, making improvements easier to maintain.
Including Restorative Dentistry In Your Smile Makeover
Tooth loss and dental decay can lead to oral health trouble as well as cosmetic concerns. If necessary, we can plan restorative dental work before we move forward with cosmetic treatments. With that said, services to restore your oral health can help your smile more than you might realize. Because we use lifelike materials when crafting dental crowns and dental fillings, you can find that work to restore cavities can help your smile!
Talk To Sunny Smiles About Beginning A Smile Makeover!
Sunny Smiles is ready to help patients take care of their cosmetic concerns! With a smile makeover, we can give you more confidence in the way you look by addressing discoloration, hiding dental damage, and even by covering problems with spacing and tooth size. To find out more, contact our El Paso, TX, dentist's office on N. Zaragoza Road at 915-849-9000.