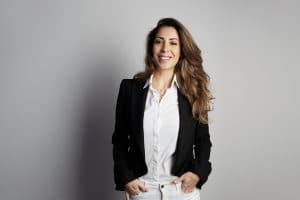 If you have a cavity, early treatment benefits you by preserving more of your healthy tooth structure. While a cavity will always lead to permanent damage, prompt care will limit the harm that is ultimately done to your enamel. The tooth-colored material used at Sunny Smiles to provide dental fillings can do more than just provide protection. These restorations match your surrounding tooth structure to avoid detection, making them effective at protecting teeth without hurting a patient's smile! When necessary, we can provide dental crowns for cavities, too. Crowns require more preparatory work, but they offer more coverage to keep a tooth safe.
How Dental Fillings Restore Teeth Affected By Dental Decay
Dental fillings provide us with a conservative solution to treating the damage done by a cavity. This restoration only takes up limited space, covering the area where damage occurred to protect against further harm or infection. Because tooth-colored fillings are made with biocompatible material, they can bond with the surrounding enamel to provide long-term support.
Receiving A Tooth-Colored Filling
At regular dental exams, your dentist will look closely at your smile to see if there are any problems that have to be addressed through restorative dental work. One thing you should know is that a cavity may not cause uncomfortable symptoms at first, so one can be found even if you have no obvious signs of trouble like pain or sensitivity. Once the decayed area is treated and infected tissues are removed, your dentist will carefully place the resin material in the treated area to close it and support your enamel.
Why Fillings Are Not Used For Every Cavity Treatment
Without regular dental exams, patients lose out on early warnings that cavities have formed. When decay is given time to grow worse and damage more of your enamel, there are several complications that can occur. When there is more damage than a filling can address, we can move forward with treating your tooth by placing a dental crown over it. In addition to restoring a tooth with a crown, we may need to perform root canal therapy to address an infection that has formed. Infections can cause real discomfort and lingering sensitivity issues. If nothing is done in time, a cavity can lead to the spread of an infection through your tooth to cause more problems for your well-being.
Sunny Smiles Provides Tooth-Colored Fillings For Patients In And Around El Paso, TX
Sunny Smiles is ready to take care of your tooth when you have a cavity! Because we use tooth-colored fillings to treat our patients, we can restore a smile affected by decay without changing the way you look. To find out more, please contact our El Paso, TX, dentist's office on N. Zaragoza Road at 915-849-9000.