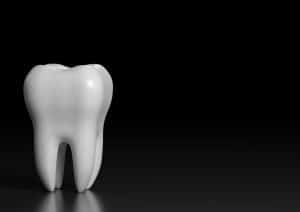 If you have an ache in your tooth, or if you frequently encounter sensitivity, then you could have a cavity. Even though we're closed for most procedures, we're still here to help El Paso, TX, residents obtain treatment for serious oral health concerns, and that includes tooth decay! In today's blog, let's talk about fillings and tooth decay.
Cavities and Toothaches
How does a cavity lead to a toothache? The outer layer of enamel protects our sensitive inner tooth structures from bacteria. However, when plaque buildup due to poor oral hygiene weakens and erodes enamel, this leads to cavities as the bacteria reaches the inner dentin. When a tooth is chipped or cracked, this again exposes inner structure and allows a cavity to form. Over time, the decay grows in severity and the tooth could become sensitive and ache. The discomfort could grow even worse if the tooth becomes infected or abscessed due to lack of treatment!
When to See Our Team
If you encounter tooth sensitivity or toothaches that don't pass after 48 hours, then let us know. The discomfort could indicate the presence of a cavity, or possibly the early stages of an infected tooth. Treatment is crucial for avoiding worsening discomfort or the loss of your tooth completely. When you contact our team, we will schedule a visit to ensure you're the only one in the waiting room. We also make sure and clean and disinfect surfaces throughout the waiting room, bathrooms, and treatment areas in between each visit. Our team will be taking strict health and safety measures to protect our team members and our patients.
Fillings and Crowns
We often treat a cavity in one visit with a dental filling. The process involves administering a local anesthetic, then removing the decay from the tooth. We then prepare a metal-free composite resin material, which we shade to match the tooth's color. We apply the material and then shape the tooth as we cure the composite resin under a light. The entire process only takes one visit. We also have custom dental crowns for more substantial cases of decay or infection, which covers the entire visible portion of your tooth and provides a greater level of protection. We again take steps to ensure a natural appearance. If you have any questions about treating cavities, or when you should contact us about an appointment, then contact our team today.
TALK TO SUNNY SMILES IN EL PASO, TX ABOUT CAVITIES
At Sunny Smiles in El Paso, TX, our team wants to keep your minor cavity form threatening the stability of your tooth. To learn more about our approach treating tooth decay, then contact your El Paso, TX, dentists at Sunny Smiles on Dyer Street by calling 915-859-7000.