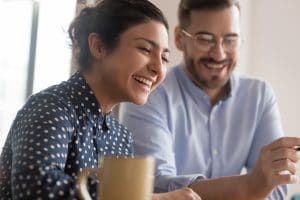 The health of our smiles can have a beneficial impact on our overall health as well. Right now, with the widespread concerns regarding COVID-19, many people are reconsidering visiting the dentist. While we agree that anyone feeling under the weather just should avoid going anywhere as a precaution, you should know that we always take steps to ensure our El Paso, TX, patients enjoy a safe and comfortable visit!
Don't Fear the Office
Our practice follows strict office guidelines for cleaning and safety. We regularly wash our hands and also clean and disinfect surfaces that people commonly touch, such as door handles and the waiting rooms and bathrooms. We also stagger our appointments to prevent the waiting room from being filled with people, which limits the chances of being exposed to any illnesses. If any of our staff begins to feel under the weather, they will stay home. If you feel the need to reschedule, we understand and advise this for anyone feeling sick. However, if you need treatment for serious concerns, know that we will take precautions to keep you safe and healthy.
Improving Overall Health
Our goal is to help you and your family enjoy optimal oral health. With general and preventive treatments, like checkups and cleanings, we monitor your smile and help limit the risk of tooth decay and gum disease. We also offer treatments for TMJ disorder, bruxism (teeth grinding), and even sleep disorders, like sleep apnea and chronic snoring. For children, we also have exams, cleanings, and minimal restorations to offer a lifelike solution to cavities and damaged teeth. For other concerns, we have a full range of cosmetic treatments, restorative options, and even lifelike dental prosthetics, like dental implants.
Daily Care and Routine Visits
If you're stuck at home, be sure to continue to care for your smile each day! Maintaining optimal oral health in between office visits means you brush your teeth when you wake up and gain before going to bed. Each session should take no less than two minutes and involve the use of a toothpaste with fluoride. You also need to floss before going to bed, which means moving floss tape up and down each side of every tooth, making contact with the gum line to remove food particles a toothbrush cannot reach. If you have any questions or concerns, feel free to contact our office.
TALK TO SUNNY SMILES IN EL PASO, TX ABOUT GENERAL DENTISTRY
At Sunny Smiles in El Paso, TX, we want to help you and your family say healthy and enjoy your visits to our office! To learn more about how we improve the health and beauty of smiles in our community, then contact your El Paso, TX, dentists at Sunny Smiles on Dyer Street by calling 915-859-7000.