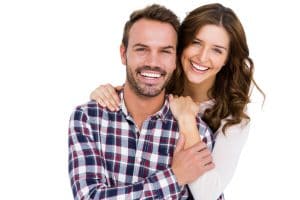 Often, treatments to improve smiles may take between two and three visits to complete. However, your El Paso, TX, dentists know that few of us have time to for multiple office visits. To offer cosmetic smile improvement without impacting your hectic schedule, we can often restore smiles in just one visit with bonding and contouring.
Dental Bonding and Contouring
Both options address esthetic issues in very different ways. With dental bonding, we actually employ the same material used in our tooth-colored fillings. Composite resin is not only durable, but this metal-free blend of glass and acrylic can be shaded to match the color of surrounding teeth. After we remove any decay, we thoroughly clean the tooth and gently etch the surfaces. We then apply the material in several different layers. The next step is to begin molding the tooth as we cure the composite resin under a light. A polish is then done to ensure a more attractive appearance.
Contouring doesn't involve adding any materials or restorations to the tooth. Instead, we gently buff and sand away outer structure to correct issues with the tooth's shape. The process can be done in one visit, and in fact, we can often perform both procedures in the same sitting.
How Do These Procedures Improve Smiles?
Bonding allows our team to mask permanent teeth stains, the kind that form beneath the enamel and that may not respond to teeth whitening. We can also reshape and repair chipped, cracked, or worn-down teeth. We correct misshapen teeth and help close gaps between your teeth as well. Contouring allows our team to correct teeth that appear pointed or overly large. We can also address overlapping portions or even smooth the surfaces, removing pits, grooves, and rough patches. In a single visit, we can address a myriad of issues with shape and color!
Other Cosmetic Options
We may also combine these with other treatments to help improve smile beauty. For example, we could whiten your teeth to ensure repairs match your brightest possible smile. We could use veneers to correct the front facing teeth, reserving bonding and contouring for the side and rear teeth, providing a more cost-effective smile makeover. If you would like to learn more, then contact our team today. We will use a consultation to assess the cause and severity of your esthetic issues, and create a personalized treatment plan to improve smile beauty. If you have any questions, then give us a call!
TALK TO SUNNY SMILES IN EL PASO, TX ABOUT COSMETIC DENTISTRY
At Sunny Smiles in El Paso, TX, our team knows how important a beautiful smile can be for your confidence. For more information on cosmetic treatment options, contact your El Paso, TX, dentists at Sunny Smiles on Dyer Street by calling 915-859-7000.