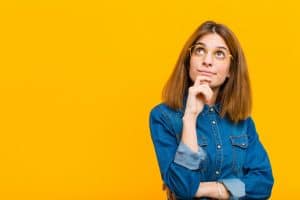 A dental implant is a secure and natural-looking solution to tooth loss, whether you have one missing tooth or several. But how long does placing a dental implant take? In today's blog, your El Paso, TX, dentists explain how we address missing teeth and help you enjoy a full and stunning smile.
The Placement and Restoration Process
The process often takes two main visits. First, we need to examine your smile to assess the cause and extent of your tooth loss. Next, we carefully plan the placement process. Using advanced technology to guide the process, we then insert the dental implant into the jawbone. The titanium screw-like device acts like a new tooth root, bonding with the bone tissue through a process known as osseointegration. This process takes about three to four months on average. After the area has bonded, we add an abutment to the implant to secure a custom-made crown. The crown acts as the visible portion of your new tooth. The restoration can absorb serious bite forces and also offers a more natural appearance. If you have lost several teeth, then we can insert multiple implants to secure a fixed denture or bridge!
Same-Day Placement
While the process often takes two to three visits to complete, we can sometimes provide our patients with same-day placement. As we discussed above, we insert the dental implant into the jawbone via oral surgery, choosing the optimal area to absorb bite forces and everyday pressures. However, in the same visit we will attach the abutment and the crown, so you leave with a full and functional smile!
Preserving Your New Teeth
Whether you receive the new teeth in one day or multiple visits, you need to care them as you would natural teeth in order to ensure they can last for decades to come. Since they act as new tooth roots, dental implants are still susceptible to the impact of gum disease, which could cause a tooth to become lost should the advanced stage, known as periodontitis, occurs. You should brush and floss daily to remove food particles and control plaque buildup. We also suggest a routine visit every few months so we can monitor your smile as a whole and keep an eye out for potential signs of trouble. If you have any questions about our solutions for minor and severe tooth loss, or if you would like to make 2020 the year you obtain a full and beautiful smile, then contact our team today.
TALK TO SUNNY SMILES IN EL PASO, TX ABOUT TOOTH LOSS TREATMENTS
At Sunny Smiles in El Paso, TX, we would like to talk about how to address tooth loss and provide a full and beautiful smile. For more information on our restorative and prosthetic treatment options, contact your El Paso, TX, dentists at Sunny Smiles on Dyer Street by calling 915-859-7000.