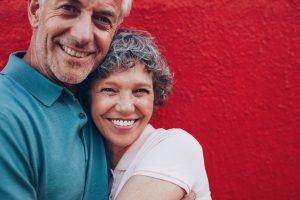 Are you excited to show off a complete smile once again after having restorative dental work done? It is hardly surprising that patients would be eager to have this work completed. After all, you can have a renewed sense of confidence in your appearance, while also finding that your dental function enjoys remarkable improvement. At our El Paso, TX dental practice, we can actually provide dental implant-held restorations that look natural when placed, and deliver valuable support when you bite and chew. If you want to start showing off your smile as soon as possible, we can talk to you about receiving a same-day implant. With a same-day implant, the dental implant we set will already be equipped with a custom prosthetic restoration, so you will not have to wait to make your smile complete again!
What Are Same-Day Implants, And How Can You Qualify For One?
A traditional dental implant is a titanium post, set directly into your jawbone, which will act as an artificial root for a dental crown. A same-day dental implant is already equipped with a custom restoration. Instead of waiting for an appropriate healing period (usually four to six months) to place a restoration, your implant will already have an attractive crown in place, so your implant placement effectively restores your smile. Your dentist will need to confirm that your jaw is healthy enough for this approach, and you will receive helpful guidance on protecting the implant.
Going Through The Steps To Have Your Tooth Loss Addressed
When tooth loss is not addressed, you can experience a drop in your jawbone density, you can find that certain foods are more difficult to eat, and you can become sensitive to the way you look when you smile and speak. If you are ready to do something about this, you and your dentist can meet to discuss dental implants, and you can talk about alternative solutions, like the placement of a dental bridge. After determining what kind of prosthetic solution is best for your needs, you and your dentist can take steps to plan your procedure, and make time to have your missing tooth (or teeth) replaced!
Dental Implants Deliver Important Long-Term Benefits
What makes dental implants so valuable to a person trying to address tooth loss? With your implant in position and holding your restoration, you can feel better about using your prosthetic tooth to bite and chew. You can also enjoy better stability for neighboring teeth, meaning they are less likely to shift or loosen in the future. Because implants can stimulate your jawbone, you will be protected against jawbone resorption, a problem after tooth loss that can result in a person losing density in their jaw.
Talk To Sunny Smiles In El Paso, TX About Same-Day Implants
At Sunny Smiles in El Paso, you can enjoy a great smile restoration with less delay, thanks to same-day implants! This is one of many modern solutions we offer to oral health problems that can affect a person's appearance, and quality of life. For more information, you can contact our East El Paso location on N. Zaragoza Road by calling 915-849-9000!