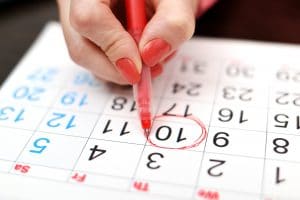 We know that dental emergencies can arise suddenly, or that finding free time to see your El Paso, TX, dentists can be difficult. To help, we're always available to see you with same day dental appointments! In today's blog, we would like to talk about our same day appointments (and treatments), as well as our weekend and evening hours!
Dental Emergencies and Signs of Trouble
When should you see your dentist for care? Well, always let us know if you encounter an emergency situation, which includes any sudden pain or damage to your teeth or gums that is not life threatening. For example, a chipped or cracked tooth, loose or lost dental restorations, or loose or avulsed (knocked-out) teeth. Addressing these issues quickly helps prevent major complications, such as tooth decay or dental infection. In addition, let us know if you encounter persistent toothaches or tooth sensitivity, as regular pain could mean a tooth has developed a cavity or possibly even an infection. The sooner we see you, the sooner we can offer treatment with cosmetic and restorative solutions.
Same Day Appointments and Treatments 
If an emergency situation happens, or if you suddenly find yourself with a free afternoon, contact our office to set up a same-day appointment. You can call the number below, or click Book Now on the top for the page on our website. You can choose from either of our locations. We have an office on 1788 North Zaragoza Road, and another on 10039 Dyer Street. We offer a full range of treatment options for families, and perform our procedures in-house for greater convenience!
Weekend and Evening Hours
In addition to same day visits, we can also see you on Saturdays from 9am until 4pm. For our evening hours, you can see us from 9am until 6pm Monday through Friday. We know that for most people, work schedules sometimes don't allow for early afternoon or even weekday appointments. But we don't want these factors to stand between you and a healthier and more attractive smile. If you have any questions about our care, or if you would like to schedule a visit for you or a member of your family then please contact our team today to learn more.
SUNNY SMILES IN EL PASO PROVIDES SAME DAY DENTISTRY
At Sunny Smiles in El Paso, TX, our team would like to help you and your family maintain healthy smiles for many years to come. We have treatment options for children, teens, and adults. From general and cosmetic to restorative and prosthetic, we can help you enjoy a full and beautiful smile. If you have questions about family dental care, then you can contact our N. Zaragoza dental practice by calling 915-849-9000.