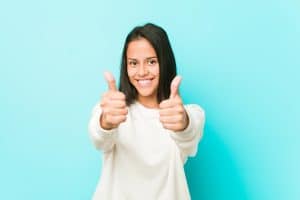 When an El Paso, TX, resident comes to us for treatment, we start by performing a detailed exam and assessing the state of his or her smile. From there, we can create a personalized treatment plan to help correct esthetic and oral health issues. If a patient is focused on improving smile beauty, then we may combine certain treatments to create a smile makeover.
Combined Treatment Options
When a person has more than one esthetic issue with the appearance of their smile, this can be a source of embarrassment and even have a negative impact on social interactions. In addition, some cosmetic issues, such as damaged or decayed teeth, could also cause problems for overall oral health, leading to painful cavities and infections unless addressed. When we create your treatment plan, we will take your budget, schedule, and smile goals into account. We want all of our patients to enjoy optimal oral health and a smile they can feel proud of. Remember that we also have Saturday and evening hours, and can complete our treatments under one roof!
Our Cosmetic Treatments
For those with stained teeth, we have professional teeth whitening that could offer smiles brightened by several shades, results much more dramatic than store bought systems can provide. For damaged or misshapen teeth, we can offer single-visit bonding and contouring, as well as thin porcelain veneers to instantly change the color and shape of the teeth upon placement. For those with excessive gum tissue that impacts the appearance of the smile, we can contour the gum line in a single visit using advanced technology.
Lifelike Restorations
What if you have cavities or an infected tooth? What if your dental damage is too substantial to be addressed with bonding or veneers? We also have restorations created from durable and lifelike materials. For example, our fillings and minimal restorations for kids will be crafted from composite resin, a strong material that can be shaded to match the color of the teeth. We also have crowns, inlays, and onlays crafted with ceramic, a durable material that can absorb bite forces but is also translucent like tooth enamel. For tooth replacement, we can also discuss lifelike bridges, dentures, or even dental implants. Don't let your smile's appearance and health suffer, talk to our team. We can begin treatment now to help you start 2020 with a stunning new smile!
SUNNY SMILES IN EL PASO PROVIDES COSMETIC DENTISTRY
At Sunny Smiles in El Paso, TX, we want to help you end the year with your brightest smile, and continue to enjoy better oral health in 2020. If you have questions about cosmetic dental care, then you can contact our N. Zaragoza dental practice by calling 915-849-9000.