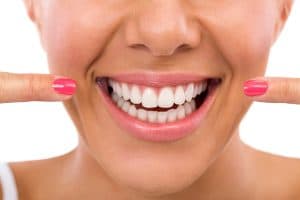 In our last blog, we discussed teeth whitening and the benefits our home-based treatment option provides our El Paso, TX, residents. In today's blog, we want to continue our look at cosmetic dentistry with a focus on the benefits of dental bonding and contouring, which can often repair and restore smiles in as little as one visit.
Dental Bonding
Dental bonding provides a number of restorative and cosmetic improvements to a smile, all in just a single visit. The procedure uses the same composite resin material we employ in our tooth-colored fillings and children's minimal restorations. The material is a unique blend of glass and plastic compounds, which can be shaded to match the color of surrounding tooth structure, blending seamlessly. After we remove any decay and clean the tooth, we can prepare and place the material in several layers, sculpting the tooth as we cure the material under a light. Finally, we polish the tooth for a more attractive appearance.
We can use bonding to repair cracks and chips in a tooth, or to lengthen worn down edges or portions of structure. We can build up teeth that appear too small, or close unsightly gaps between the teeth. Permanent teeth stains, also known as intrinsic discoloration, can be masked by this material. Intrinsic stains may not respond to teeth whitening, so this is another way to brighten your smile.
Dental Contouring
If we find your cosmetic issues to be very minor, we may not even need to prepare and place material on the tooth. Instead, we could contour it, which means reshaping the tooth by gently buffing and sanding portions of outer structure. We can correct any jagged or overlapping portions, correct uneven chewing surfaces to improve bite balance, or remove any rough patches on your teeth. We can remove pointed or sharp portions of a tooth, or reduce the structure on a tooth that appears to large or misshapen. We may perform the procedure in the same sitting as your bonding one, offering a bit of a smile makeover in just one visit.
To see if your smile could benefit from one-visit cosmetic improvement, please contact our team today to schedule a cosmetic consultation. There is still plenty of time to see us before the holiday season. We would love to help you begin the next year with a more attractive smile!
TALK TO SUNNY SMILES IN EL PASO ABOUT COSMETIC DENTISTRY
At Sunny Smiles in El Paso, TX, we want to make sure you end the year with your most attractive smile and improved oral health. If you have questions about our approach to cosmetic dentistry, then you can reach our East El Paso dental practice on 10039 Dyer St., at 915-859-7000!