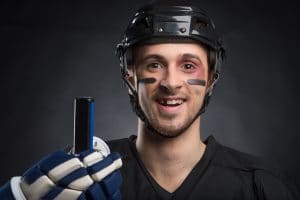 Knocking a tooth out can be a very scary situation! We know, and offer our El Paso, TX, patients emergency treatment to address just such a scenario. In today's blog, we're going to talk about how you should respond to a knocked-out tooth, as well as chipped teeth or lost restorations. Find out how to ease your discomfort, and why you shouldn't delay treatment!
Saving Your Tooth
First, don't panic! When you pick up the tooth, only touch the crown, or the visible portion. Never touch the roots! If there is dirt and foreign debris, rinse the tooth under slow, gently running water. You want to remove the dirt, but leave any tissue in place. Now, you can place the tooth back into the socket and carefully bite down to hold in place, or put it in a glass of milk or salt water. Bring the tooth with you when you see us. A bit of gauze or cloth could control the bleeding, and you can reduce swelling by placing a cold compress against the side of your face.
When to See Us
Our East side location is open from Monday through Saturday and you can walk in as early as 9am. Our Northeast location is open from Monday through Friday, and again, you can see us as early as 9am. If you develop an emergency situation outside of these hours, then contact our office to schedule an appointment. Don't delay treatment for an emergency situation, as the longer you wait to see us the more likely it becomes that serious complications could arise.
What If I Damage a Tooth or Restoration?
If you chip or crack a tooth, let us know right away. We can often treat the issue same-day in some situations, or schedule a visit quickly to address the issue with more extensive restorative care. If a crown or filling becomes loose or lost, again let us know right away. Damaged teeth or compromised restorations could increase the risk of pain, tooth decay, and infection unless treated quickly by your El Paso, TX, dentists. Whether you need dental bonding, a custom-made crown, or a root canal, we have the skills and knowledge necessary to return your smile to full function, health, and beauty. If you have any questions, then please contact our team today!
TALK TO SUNNY SMILES IN EL PASO ABOUT DENTAL EMERGENCIES
At Sunny Smiles in El Paso, TX, we know that addressing emergency situations quickly can help protect your smile's health and stability. If you have questions about our approach to emergency dental care, or if you want to set up an appointment, you can reach our East El Paso dental practice on 10039 Dyer St., at 915-859-7000!