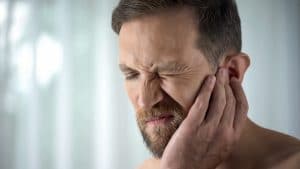 So, how do you know if you have a cavity that needs treatment? Well, you or a member of your family may complain about sudden sensitivity in the smile, or an ache that doesn't subside after a few days. What causes a cavity, and how do we treat them? When you should you see your El Paso, TX, dentists for treatment?
Toothaches
Tooth decay forms when harmful bacteria is allowed access to the sensitive inner layers of tooth structure, known as dentin. Unfortunately, most people don't know they have one until they begin to experience tooth sensitivity, including pain when consuming hot or cold foods and drinks. A persistent toothache could also indicate the presence of decay. Once your tooth is hurting, this means the cavity has reached a more advanced stage, one that could point to the onset of infection or abscess unless treated quickly. If you have pain in one or more of your teeth that doesn't subside after a day, please let us know right away.
When to See Your Dentist
You should see your dentist on average about once every six months. If you maintain these routine appointments, then we can regularly monitor your smile and watch for the earliest indicators of trouble, such as a cavity. In fact, we can often identify cavities before they cause discomfort, treating them in the earliest possible stages. However, if you don't attend these visits and experience pain in one or more of your teeth, this means you should see your dentist as soon as possible. In the future, be sure to schedule regular checkup and cleaning visits for yourself, as well as your kids!
Possible Treatment Options
Once we discover you have a cavity, what then? In most cases, we will use a tooth-colored and metal-free composite resin to place a filling that stops the decay and protects the tooth. The material also offers a lifelike appearance. Should the patient experience a more severe case, or if a infection develops, then we may perform a root canal and then place a custom-made crown to restore the tooth. Either way, we have attractive and durable solutions to cavities, and can help you enjoy a beautiful and healthier smile. If you have any questions about the warning signs of cavities, or if you would like to see us about possible treatment options, then contact our team today.
SUNNY SMILES IN EL PASO TREATS TOOTH DECAY
At Sunny Smiles in El Paso, TX, our team is ready to combat tooth decay and offer a lifelike and dependable solution. If you have questions about our dental fillings, then please call our East El Paso location on N. Zaragoza Road at 915-849-9000!