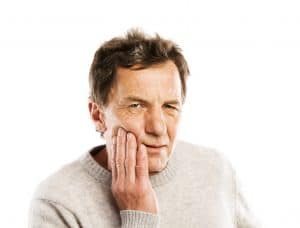 If your problem with dental pain continues to be a concern, the problem may have something to do with the internal health of your tooth. Infections caused by tooth decay and untreated injuries can lead to harm that affects the living tissues in a tooth, which can become a serious concern. You may find that biting and chewing food becomes difficult, and even speaking can be uncomfortable. If you try to continue ignoring the matter, the harm can grow even worse, and you can reach a point where the tooth cannot be saved! At our El Paso, TX dental practice, we can provide you with a root canal treatment in order to stop a problem that is causing you dental pain, and save your tooth!
What Does Root Canal Treatment Have To Do With Dental Pain?
Root canals are performed in order to address problems within a person's tooth. These problems can stem from a serious cavity – over time, the decay you suffer can expose the interior of your tooth to infection. You can also experience dental trauma that threatens the inner health of a tooth. When a root canal is arranged, your dentist will take care of all infected tissues in your pulp, seal the chamber to protect you from further problems, and make sure that your tooth is properly restored.
Arranging Your Restorative Procedure
An initial evaluation of your tooth can be arranged to determine what kind of restorative dental procedure you might require for a problem. Once this is determined, that procedure can be planned, and you can have your oral health restored. It is important to make sure any problem is addressed in a timely manner, as continuing to put off your treatment can become an issue for the health of your tooth. Over time, an infection in your pulp will move through the tooth's roots, affect your jawbone, and create new issues that you will have to worry about!
Supporting Your Restored Tooth With A Dental Crown
A dental crown can provide great support for your tooth after you have a root canal procedure performed. The crowns we provide at our office are custom-made to ensure that they offer great support, and that they fit comfortably. For any restorative work that addresses a tooth that is visible when you smile, we can talk with you about using lifelike materials to craft your crown.
Talk To Sunny Smiles In El Paso About Taking Care Of Dental Pain
Dental pain is not a problem you want to ignore! At Sunny Smiles in El Paso, TX, we can determine what the problem with your tooth is, and arrange the appropriate services to help you fully recover. For more information, please contact our East El Paso location on N. Zaragoza Road by calling 915-849-9000!