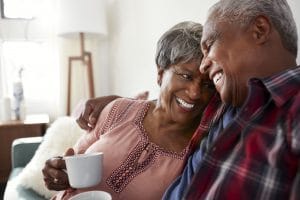 If you have lost at least one tooth, you may feel self-conscious when you suspect people notice the absence while you speak, or when you smile. Many people feel uncomfortable with the cosmetic effect of tooth loss, but this is not the only issue that the problem can create for an individual. Even if your missing tooth is hard to notice, the problem can affect you on a daily basis by interfering with your biting and chewing function. At our El Paso, TX dental practice, we can provide the kind of modern prosthetic dental work that can put a stop to the daily troubles created by tooth loss. We can also help you by offering any additional restorative dental work that might be needed to give you back your quality smile!
Just One Lost Tooth Can Make You Self-Conscious, And It Can Make Biting And Chewing More Difficult
Having an incomplete smile can make basic biting and chewing more difficult, and the problem can grow more severe when you lose more than one tooth. If you have any gaps that are visible when you smile and speak, you can also experience discomfort with your appearance, particularly with your smile. These are not problems you should feel resigned to – with the right dental prosthetic, you can improve on your dental function, and you can regain confidence in your smile.
Looking Into Modern Prosthetic Restorations
A modern dental prosthetic held by a dental implant can have great benefits for your oral health, and it can make you more confident in your smile. Implants create stability for restorations, which can lead to better biting and chewing. After all, the prosthetic will close a gap between teeth, and allow you to absorb bite pressure more easily. You can also find that a stable restoration makes speaking, laughing, and smiling more comfortable. The short-term gains from your prosthetic matter, but you can also look forward to positive changes in the long term, as you will be able to sustain the health of your jawbone when you have implants in place!
We Can Help You Fully Restore Your Smile
For some individuals, addressing tooth loss is just one of many services that can be beneficial to them. In addition to helping you with replacing your lost tooth, or lost teeth, we can arrange additional care. You might have trouble with your jaw function after a period with an incomplete smile – if so, we can offer TMJ treatment that can help you reduce your issues with jaw pain, headaches, and limited dental function. We can also place dental crowns on any teeth that have become worn down and damaged from overuse.
Talk To Sunny Smiles In El Paso, TX About Addressing Tooth Loss
At Sunny Smiles in El Paso, TX, we can provide quality dental care for individuals who are interested in doing something about tooth loss! If you are ready to once again show off a complete smile, you can reach our Northeast El Paso location on Dyer Street by calling 915-759-7000!