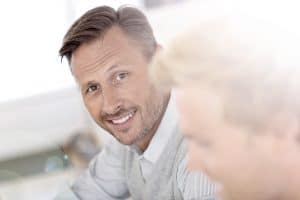 You can ask your El Paso, TX dentist about more than just oral health services. If you want to do something about problems that are affecting your smile, you can certainly ask for information about our cosmetic dental services! Many people who are interested in making specific corrections to the way they look can have questions about dental bonding and contouring. With these treatments, it is possible to carefully fix issues that you have with the shape, size, or color of teeth that are less flattering to your overall appearance. This work can be completed in a short time, and without the use of permanent restorations. As a result, you may be able to see all of your desired changes after just one visit!
Finding The Right Solution For Your Smile Concerns
If you want to do something about your appearance, you are likely affected by specific issues, and you can have a clear idea of how you would prefer your smile to look. Because bonding and contouring procedures can make specified corrections, it is possible to focus on giving you your ideal smile improvements with this single procedure.
Bonding And Contouring Treatments Can Target A Variety Of Flaws
When your bonding and contouring procedure is planned, your dentist will focus on how to go about making your teeth look exactly the way you wish. If you have problems with teeth that have slight overlaps, that look uneven, or simply seem too large to fit in with your smile, contouring work will carefully remove excess enamel until your tooth reaches its ideal shape. Bonding work involves a careful application of resin to the tooth's surface, with the material applied so that your appearance looks dramatically improved, while you still retain your natural look.
Look Into Your Options For Cosmetic Dental Work
If you have an interest in changing your smile, finding the right cosmetic treatment approach can certainly be exciting! Your dentist can meet with you to hear your goals from your ideal treatment, and make a recommendation based on those desires. You can be excited to see how much your smile can be changed after one visit, thanks to bonding and contouring work. You can also look forward to improvements through the placing of porcelain veneers on your teeth, as these restorations can transform your smile in exciting ways. If your only concern is that stains have gathered on your teeth, you may be best served by a teeth whitening treatment.
Talk To Sunny Smiles In El Paso, TX About Dental Bonding!
At Sunny Smiles in El Paso, TX, patients who want to make smile changes can benefit from learning more about a dental bonding treatment. To learn more about this treatment, and our other services, you can reach our East El Paso location on N. Zaragoza Road by calling 915-849-9000!