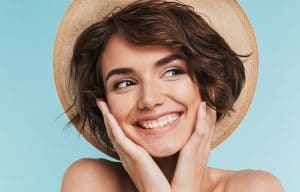 If you have a gummy smile, which means certain areas of your gums cover more tooth structure than others, then you may or may not mind, depending on how much it affects your smile's appearance. For many patients in El Paso, TX, it can have a significant impact, which is why many of them choose to correct their smiles with cosmetic gum contouring. The procedure involves carefully reshaping your gum line to make it more symmetrically and uniformly cover your teeth roots. This not only improves your smile's appearance, but also helps it avoid many of the issues that could result from ignoring an uneven gum line.
Why You Shouldn't Ignore It Anymore
A gummy smile can develop to different degrees, with some patients experiencing more severe gum line misalignment than others. However, regardless of whether or not your smile's appearance bothers you, there re several reasons why correcting it with gum contouring is beneficial. For example, when your gums are uneven, you could be at a much higher risk of developing gum disease thanks to an easier accumulation of harmful oral bacteria. The longer you ignore your gummy smile, the higher your risks become.
The Benefits of Cosmetic Gum Contouring
Correcting your gum line's symmetry and alignment offers significant benefits to your smile's overall appearance. This means it can significantly boost your confidence, as well as your immediate and long-term oral health. After contouring your gums, for instance, they'll be much easier to keep clean and healthy on a regular, consistent basis. If you do develop signs of gingivitis (early gum disease), then having a more symmetrical gum line will make it easier to treat and/or manage the disease, as well.
Ask Us About Fixing Your Gummy Smile
If you're tired of how your gummy smile looks, then find out how we can fix it with customized cosmetic gum contouring. For more information, schedule an appointment by calling the Sunny Smiles dental office nearest you in El Paso, TX, today! We have offices in the East, Northeast, and Westside of El Paso, and happily welcome patients from all nearby communities, including Chaparral, Canutillo, Vinton, and Sunland Park, New Mexico.