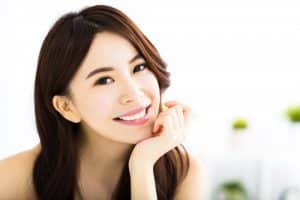 Dental crowns are popular for several reasons. They've been around since the earliest forms of dentistry, and they continue to give patients a second chance after suffering tooth damage or severe decay. Today's dental crowns come in a variety of materials and purposes to suit every patient's unique needs. From complete cosmetic improvement to restoring or replacing a compromised tooth, a dental crown can save your smile in a variety of ways.
1. Fixing a cracked or broken tooth.
Tooth damage, such a chip, crack, fracture, or break, is permanent in the sense that the injury will not heal. If not treated, the pressure of your bite and of surrounding teeth can lead to further damage and possible tooth loss. A dental crown, however, can be placed over the tooth to protect it, preserving the rest of your healthy tooth structure as the crown takes the brunt of your bite's pressure.
2. Improving severe cosmetic blemishes.
Most cosmetic blemishes can be corrected with a customized, minimally invasive cosmetic treatment. In some cases, a lifelike porcelain crown can serve that cosmetic purpose by concealing the tooth with a highly lifelike and blemish-free replica.
3. Replacing a lost tooth.
Traditionally, dental crowns have also been an integral part of dental bridges, which replace a lost tooth or up to a few adjacent teeth. A dental crown is situated on either side of the bridge and bonded to the nearby healthy teeth that remain, supporting the bridge's replacement tooth/teeth. Now, a dental implant and crown combination can replace a lost tooth in lieu of a bridge. An implant replaces the lost tooth's root, and supports a lifelike dental crown that replaces the visible part of the tooth.
Save Your Smile with a Dental Crown
If your tooth is cosmetically marred, structurally compromised, or missing altogether, then save your smile with a custom-made dental crown. To schedule a visit, call the Sunny Smiles dental office nearest you in El Paso, TX, today! We have offices in the East, Northeast, and Westside of El Paso, and happily welcome patients from all nearby communities, including Chaparral, Canutillo, Vinton, and Sunland Park, New Mexico.