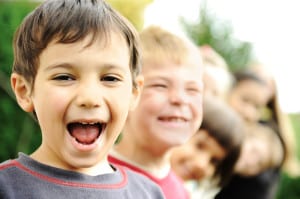 As a parent, you do all you can to give your children the tools they'll need be healthy, happy adults. One of the first things we teach them is how to brush and floss their teeth every day, and it seems like every day, there's a battle about what they expose their teeth to. Yet you might not instinctively know when your children should start attending checkups and cleanings, which are vital to maintaining a beautiful and healthy smile for the rest of their lives. We advise bringing children in for their visit to the dentist after the first tooth appears.
More Dentistry for Children
Once your children begin a regular schedule of checkups and cleanings, we can keep a close eye on the growth and development of their smiles. For instance, we can improve your child's ability to prevent cavities with fluoride treatment and dental sealants, which strengthen and protect their teeth from harmful plaque and tartar. If your child does develop a cavity, then we can apply a biocompatible filling to stop it from endangering their underlying permanent teeth. Sticking to a schedule of checkups and cleanings is the cornerstone of ensuring that children's smiles remain healthy, now and for the rest of their lives.
What to Do Between Visits
Education is a significant part of children's dental care, so we also take time to teach children the best way to keep their smiles bright and healthy. We also work closely with you to learn the most effective methods for teaching your children excellent hygiene, such as how to make teeth-brushing fun, and how to lead by example.