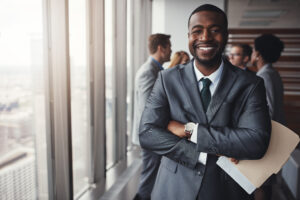 If you have been skipping your routine dental checkups, it is time for you to make your way back into the office for a cleaning and examination. These appointments are vital in giving you the support that you need to stay on top of your oral health, and without them, you are at risk of serious smile deterioration. Most people need to see the dentist every six months in order to maintain their oral health, so if it has been longer than that, talk to our team about making an appointment for a checkup.
At our trusted dental clinic in El Paso, TX, you can rededicate yourself to your dentistry with a cleaning and an examination from our team. At your appointment, you will have access to the training and expertise of a qualified oral health provider, so be sure to ask all of your questions about how to keep your smile safe. Stop skipping your routine dental checkups, and be proactive with your prevention with a semiannual dental checkup!
Ask All Of Your Oral Health Questions At Your Checkup
When you come into the office for your next dental examination, take the time to really talk with your provider. They understand the ins and outs of oral health, and so they can be a vital resource in helping you keep your smile safe. Your dentist will take a deep look into all areas of your mouth, determining if you have started to develop serious concerns such as tooth decay and periodontal disease.
With A Cleaner Smile, You Give Yourself The Opportunity To Avoid Decay And Gum Disease
Routine cleanings are another key element to your dental prevention. Even with a determined approach to your brushing and flossing, there may be some areas where you simply cannot reach, and plaque can start to form in these areas. If this material sits, it hardens into tartar, and at that point, you need the assistance of a trained oral health professional to remove it.
If it has been a while since your last visit into the office, now is a great time to find your way back to your schedule of preventive care. After your exam, you will be given a detailed treatment plan so that you can move forward with a renewed dedication to your smile. These visits are vital, and they can help you to feel better about your dental future!
Find Out More With Sunny Smiles In El Paso, TX!
When it is time for your next semiannual dental checkup, talk to our team about improving your oral health. To learn more or to schedule your visit, give us a call at your neighborhood Sunny Smiles location on N Zaragoza Rd in El Paso, TX at (915) 849-9000.