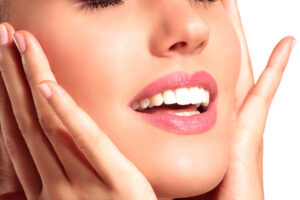 We use composite resin to offer a dental filling in only one visit, one that treats tooth decay and protects your smile. But we could also use the same material to repair damaged teeth and address common cosmetic concerns too. In today's blog, your El Paso, TX, dentists explain how bonding can repair your smile in one visit!
Composite Resin and Dental Repair
The bonding procedure uses a material known as composite resin to treat the tooth. This blend of quartz-like and acrylic-like particles is metal-free and safe for all ages. This is also very durable, and can be shaded to blend with the surrounding tooth structure. For this reason, we often use the same material in our fillings, offering a lifelike solution to tooth decay that only requires one visit for placement. Our team will examine your smile and assess the state of your cosmetic concerns to decide if this is right for you.
Fixing Your Smile
If dental bonding is appropriate for your smile, then our team will numb the tooth and remove any decay. We then thoroughly clean the tooth and gently etch the outer surface. The composite resin is then prepared and color matched. We apply it to the tooth in several layers. As we cure the composite resin beneath a special light, we will sculpt and mold the tooth. Finally, we polish the tooth for a brighter appearance and a smoother finish. In one visit, we can apply this material and treat a host of common cosmetic concerns.
The Cosmetic Benefits
Our team can employ dental bonding to mask permanent teeth stains, the kind that form beneath the enamel and that could resist common teeth whitening treatments. We can also repair cracked and chipped teeth to prevent the onset of tooth decay and dental infection. Bonding can reshape malformed teeth too, and close unsightly gaps between them as well. For many, this is essentially a smile makeover in one visit. We could also contour your teeth, which involves reshaping them through sanding and buffing of the outer structure. Contouring can correct the appearance of minor chips, smooth out pits, grooves, and rough patches in the tooth surfaces, and also address sharp, pointed, or jagged portions of outer structure.
If you have any questions about our approach to bonding and contouring, or about our other cosmetic treatments, then contact our team today to learn more.
TALK TO SUNNY SMILES IN EL PASO, TX, ABOUT DENTAL TREATMENT
Our team wants to offer a cost-effective repair option that only requires one visit to finish! If you're ready to improve your cosmetic issues, then contact our Sunny Smiles location on N Zaragoza Rd in El Paso, TX at 915-849-9000.