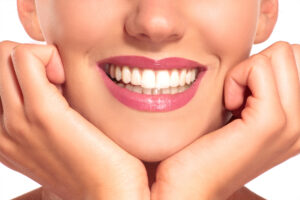 Teeth whitening isn't the only route to a more attractive smile. If you have other issues with the shape of the teeth or with gaps in between them, we can offer improvement in only one visit. In today's blog, your El Paso, TX, dentists talk about how we use bonding and contouring to enhance overall smile beauty.
The Dental Bonding Process
The bonding procedure only takes one visit to complete, so you can leave with a more attractive smile after only one sitting. The procedure uses the same material as our tooth-colored fillings. Composite resin is a durable blend of glass-like and acrylic particles, and one we can shade to blend with tooth structure. The procedure involves numbing the tooth. We then remove any decay, and clean the tooth before we gently etch the surface. The prepared composite resin is applied in several layers, and then we sculpt the tooth as we cure the material beneath a special light. The last step is to polish the tooth for a brighter appearance.
Cosmetic Benefits
In one visit, our team can apply the material and mask permanent teeth stains, the kind that don't respond to teeth whitening. We can use bonding to repair minor cracks and chips, and correct misshapen teeth too. We've closed unsightly gaps between teeth, and also lengthen the structure worn down by teeth grinding. In a single visit, this can offer a significantly more attractive smile.
Dental Contouring
In the same visit, we can also use another cosmetic treatment to offer a more attractive smile. Dental contouring takes a different approach. We don't add new material to the tooth, instead we gently sand and buff away small portions to correct common esthetic issues. For example, our team can smooth out any rough patches, pits, and grooves in the outer surface. The procedure can correct the appearance of minor chips, and address overly large or misshapen teeth too. We've even dulled sharp, jagged, or pointed portions of tooth structure too.
For a smile makeover, we could also combine these with other cosmetic treatments. We could brighten teeth beforehand with whitening to ensure the repairs match your brightest smile, or combine them with porcelain veneers too. If you have any questions about our approach to cosmetic dentistry, or about dental bonding, then contact our team today to learn more.
TALK TO SUNNY SMILES IN EL PASO, TX, ABOUT COSMETIC DENTISTRY
With dental bonding and contouring, we can transform your smile in only one visit. If you're ready to schedule a visit with our team, contact our Sunny Smiles location on N Zaragoza Rd in El Paso, TX at 915-849-9000. A bright and beautiful smile is possible, so give us a call to schedule your next cosmetic consultation.